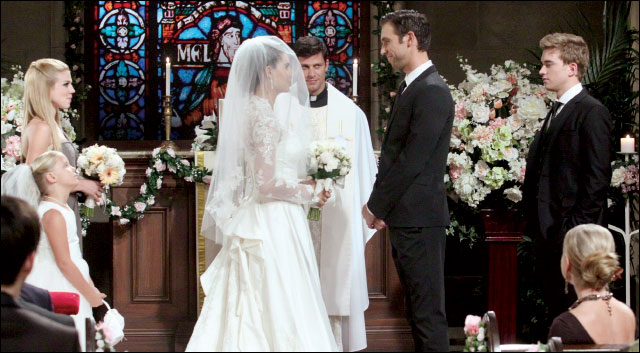 "Days of Our Lives" hopes to stay on air until 2015 to reach its 50th anniversary.
So how many grains of sand are there in an hourglass? Lots.
Especially if there's one to represent each episode of "Days of Our Lives," the venerable NBC soap opera that celebrates its 12,000th episode today.
Co-created by the late Ted Corday and Irna Phillips, "Days" debuted on Nov. 8, 1965. The show's success has come from telling dramatic stories with relatable characters who are searching for love and fulfilment.
While some social issues have yet to be broached, "Days" broke ground with an interracial love story in the mid-1970s. The couple even got engaged but the union didn't last. Today, "Days" is telling not only an interracial love story with the characters of Abby and Cameron (with nary a raised eyebrow), but also a gay love story.
"These are controversial and slippery slopes," says "Days" exec producer Ken Corday, son of the late Ted and Betty Corday. "We probably would not have ventured into this ground four years ago, but with the support of the network we are."
"We're in 2013," says Bruce Evans, senior VP of current series at NBC. "Our society has evolved tremendously and 'Days' has done a nice job of evolving with it. We have 'The New Normal' and other shows that confront social issues in primetime. There's no reason we shouldn't in daytime, too."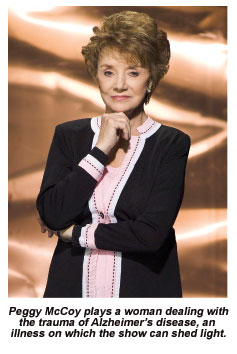 While race is an issue between characters Abby, played by Kate Mansi, and Cameron (Schuyler Yancey), Mansi says: "It's been more subtly referenced. You see Jen (Abby's mother) is concerned for other reasons. We're telling stories with modern dynamics."
"Days" continues to showcase veteran characters, including Suzanne Rogers, an Emmy winner for her role as Maggie. Also, the show recently addressed the issue of dealing with Alzheimer's disease with matriarch Caroline Brady, played by Peggy McCay.
"Viewers see themselves in what characters go through," Evans says. "Even our villain, Stefano DiMera, values family."
Last month, "Days" treated viewers to the annual episode in which Horton family members hang ornaments on the Christmas tree.
"People look forward to that wonderful tradition," Rogers says. "No matter what goes on in the world people find something in 'Days' that makes them feel better."
The return of Eileen Davidson as foil Kristen DiMera has given the show a strong boost in terms of storyline.
"I'm feeling really good and we've got some great stuff coming forward," Evans says. "I'm hoping that will give us a bit more ratings-wise. Creatively, we're very strong."
"Days" is hoping to inspire and connect with its viewers in a new way with the upcoming book "Days of Our Lives Better Living: Cast Secrets for a Healthier, Balanced Life" by Corday Prods. senior VP Greg Meng and Eddie Campbell.
"It may have life past a coffee table or informational book as a (Web) series dealing with different cast members on a weekly basis," Corday says.
"The book gives us a chance to say, 'This is what we believe in,' " Mansi says. "It'll be a great way for us to connect with our fans."
Renewed through September 2014, "Days'" next goal is to celebrate its golden anniversary in 2015. But nothing is certain for soap operas these days, and the cast and crew are hoping "Days" can remain a vital element of the daypart for NBC.
"We are all hoping and crossing our fingers that we make that milestone," Evans says.
"In these times, we take it year to year," says Corday, adding that he hopes that soaps can still fill a void for viewers who have so many more options now than when the genre was thriving in the 1970s and '80s.
"You always have to find ways of re-inventing the wheel, but people watch the show for romance, to get that emotional satisfaction from watching two people fall in love," he says. "That's our bread and butter."