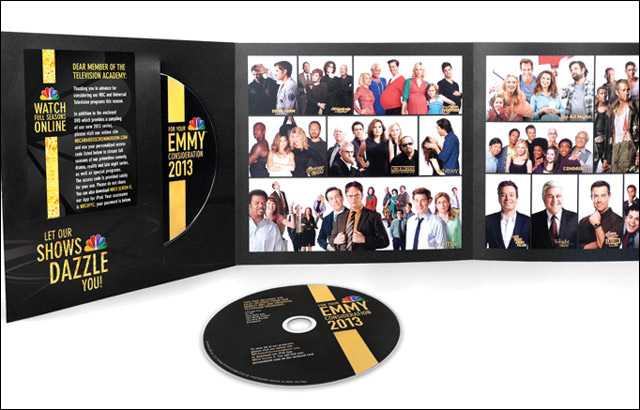 Above: NBC's Emmy contenders include "30 Rock" and "The Office."
If Emmy campaigners are always looking to take it to the next level, NBC is doing so literally.
For the first time, NBC has packaged Emmy hopefuls from the network and from production arm Universal TV for screening on American Airlines flights between New York and Los Angeles.
The Peacock's self-titled 2013 Sky-High Emmy Showcase will reach jetsetters in May (encompassing travel for the network upfronts) and June, when voting for this year's Emmy nominations will take place.
In addition, NBC has boosted its digital awards screening room for use on an expanded number of devices, including those of Apple, Microsoft, Kindle and Android. A year ago, NBC and Universal TV introduced an iPad app for awards consideration.
Not even waiting for the Oscars to fade from the spotlight, NBC is also beginning its initial 2013 Emmy mailing to the 15,000 TV Academy members this week.
"We are pleased to provide TV Academy members with these convenient — and green — delivery options for sampling NBC and Universal Television product," NBC Entertainment exec communications veep Richard Licata said. "Anytime, anywhere — even at 30,000 feet."
NBC's Emmy comedy slate offers retiring series "30 Rock" and "The Office," with "Parks and Recreation" and "Community" the most noteworthy vets and "Go On" and "The New Normal" looking to break through as rookies (along with Universal TV offering "The Mindy Project," which airs on Fox). Tina Fey, Amy Poehler and Mindy Kaling will be among the top comedy actress contenders.
In drama, "Parenthood" will be among those hoping to make a breakthrough in a genre that has come to be dominated by cable shows. NBC also has contenders in unscripted (such as "The Voice") and variety-comedy ("Saturday Night Live").