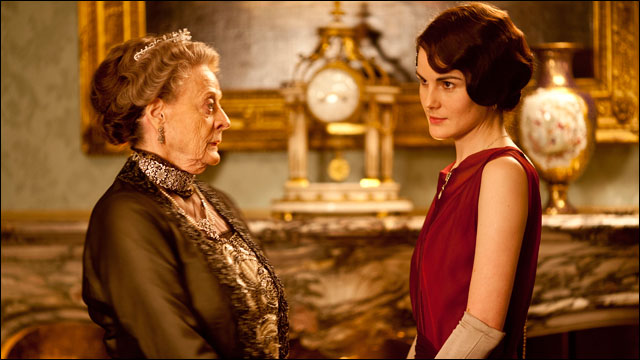 The season-three premiere of "Downton Abbey" on PBS reached new heights with average viewership of 7.9 million viewers Sunday, according to preliminary data from Nielsen.
"Downton" drew a 5.1 household rating, four times the average PBS primetime rating and nearly doubling last year's season premiere of 4.2 million viewers, which itself was twice the pubcaster's typical primetime average and 18% higher than the series premiere in 2011.
Last year's season finale of "Downton" drew 5.4 million and a 3.5 household rating that was the highest for a PBS program since the premiere of Ken Burns's "National Parks" in 2009.
Top local-market ratings for Sunday's episode of "Downton" were in Seattle, Boston, Austin and New York.