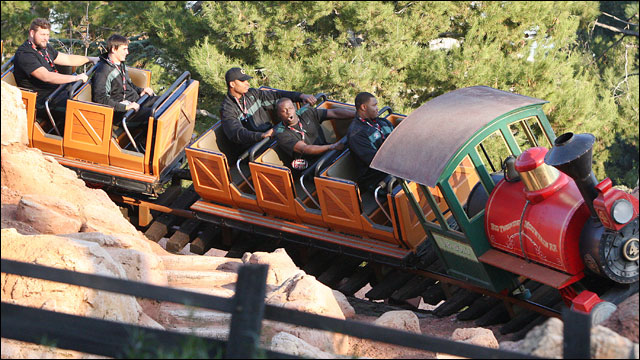 ABC ordered four drama pilots Tuesday, including "Big Thunder," based on the roller coaster ride at Disneyland, as well as a gothic soap from producer Mark Gordon.
All four are being produced inhouse by ABC Studios.
"Big Thunder" will be written by Jason Fuchs and exec produced by Chris Morgan.
Plotline involves a 19th century New York doctor and his family who are given a once-in-a-lifetime opportunity to relocate to a frontier mining town run by a powerful but mysterious tycoon. Soon, they quickly realize that not everything in Big Thunder is as it seems.
"Gothica" is from writer Matt Lopez. Logline centers around a mythology that incorporates the legends of Dracula, Jekyll and Hyde, Frankenstein and Dorian Gray among others.
ABC and corporate owner Disney have shared on theme park projects in the past, mostly on the theatrical side. "The Pirates of Caribbean" has been a wildly successful film franchise, while Eddie Murphy starrer "The Haunted Mansion" was not.
The Big Thunder Mountain ride at Disneyland opened in 1979 and is getting a $4 million renovation this year.
Also ordered by ABC were "Reckless," from writer Chris Black and exec producer Martin Campbell.
Story revolves around a resourceful problem solver desperately pursuing every legal option to secure the release of his wife who is unjustly imprisoned during a political uprising overseas. When he's stymied by the U.S. government in the name of diplomacy, he is forced to consider less-than-legal options.
And then there's "Murder in Manhattan," from writer Maria Maggenti. Gotham-set show centers on a mother and daughter who team up as amateur sleuths.