Syndicated shows are important to media planning though, buyers say, at $4 billion a year they represent the smallest piece of the national TV U.S. advertising market.
Three major reasons why syndication is still popular with TV marketers: Syndie's stronghold on daytime programming, continued lower ad cost per thousand viewers (CPMs), and viewers tend to watch syndication TV commercials live, not on a time-shifted basis.
"Chances are viewers are going to watch syndicated shows in real time," says Gary Carr, senior VP and executive director of TargetCast.
For example, 92% of viewers 45-64 years old who have DVRs watch syndicated TV shows live vs. 76% of those same viewers who watch broadcast network show live, says the Syndicated Network Television Assn.
Looking at C3 ratings — commercial ratings plus three days of time-shifted programming, a metric used virtually by national TV advertisers — there is a 73% commercial playback for those 45-64 viewers when watching syndication vs. 48% for those same viewers for network programming.
With multiple hours and episodes per week of shows such as "Dr. Phil," "The Big Bang Theory," "Ellen," "Judge Judy," "Entertainment Tonight" or "Jeopardy," there is less need for consumers to record and time shift a show, say analysts. All that is good news for TV marketers when it comes viewers seeing their ads, especially time-sensitive advertising from retailers and movie studios.
Syndication also continues to have smaller commercial "pods" than broadcast or cable. Syndication's commercial break averages just two minutes and 24 seconds, broadcast networks are at 3:22 and cable networks at 3:03. All this means more highly valued "A" and "B" positions, which are the first two slots in a commercial break.
Syndication still does the best ratings of any national network or cable platform in two key dayparts: daytime and early evening time periods.
"They dominate viewing in those periods," Carr says. "And they cost less." That can amount to a 15% to 20% on comparable cost per thousand viewers (CPMs) compared to broadcast.
More recently syndication has become a bargain against many cable shows and networks, says SNTA president Mitch Burg. Some five or six cable networks are now higher priced for advertisers, all because of increased original primetime production.
But that's not the complete picture.
"Buying some selective cable shows can be higher price, but that's not how you buy cable. Cable is cheaper as a whole than syndication," says one media buyer.
This media buyer believes syndication doesn't sell itself properly against cable. In particular, he says syndicators should go to cable-only TV advertisers and make a case as to why they should put in a percentage of media budgets into syndication shows.
Syndication has maintained around the $4 billion level in terms of national TV advertising, but not grown much recently. This compares to around $12 billion a year for broadcast networks and $12 billion a year for some 60 ad-supported cable networks.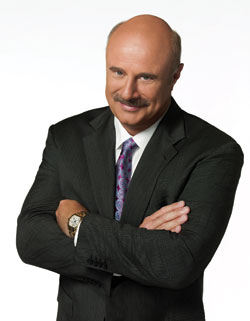 "Syndication is not dead, but it doesn't have the opportunity to grow," says Aaron Cohen, chief media negotiating officer of Horizon Media. "The only times for growth has been adding time periods from the cancellation of daytime network programming."
Analysts contend that TV stations do have local digital signals for possible new program placement, but that opportunity hasn't been fully valued as yet.
Looking to grab more advertising value, syndicated TV providers say they can provide marketers with quicker integrated advertising deals, especially for talk, court and magazine shows that are produced daily.
"We are more flexible," says SNTA's Burg. "If a client wants an integration we can turn that around in days."
What about newer digital platforms, and how do they fit in with traditional syndication?
Syndie's focus has always been about the program, selling national rating to advertisers and not about a specific program time period or platform. All this works with where the business is going: digital and online video-on-demand program platforms.
Says one veteran TV media buyer: "The next place for syndication could be the Web, if enough money is put together."
Syndication's current model gives advertisers a lot of predictability.
Says Carr: "Hit shows have been on for decades. There is a familiarity for viewers, and safety for advertisers."
NATPE @ 50
No bypass in heartland: Syndie auds watch more ads | Talk shows battle it out for audiences | Buyers start year flush with cash, ready to spend | Shows for sale | Tartikoff winners express thoughts on NBC topper