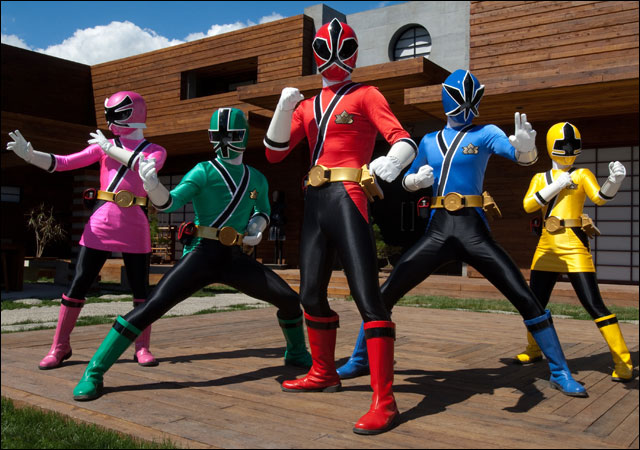 In Haim Saban's entry on the Forbes 400 list, the capsule summary cites the source of his wealth — estimated to exceed $3 billion — as "self-made, television."
Seldom is the magazine's roster of the super-rich characterized by understatement, but that seems to qualify.
Saban is currently marking an anniversary of sorts, as his company heralds 20 years since the birth of "Mighty Morphin Power Rangers," the live-action children's show that helped earn a substantial portion of his billions. Yet his odyssey through Hollywood — the likes of which might never quite be seen again — actually began when the Israeli immigrant sold his first Saturday-morning program to NBC in the mid-1980s ("Kidd Video," for trivia buffs), embarking on a career as a self-proclaimed "cartoon schlepper" that eventually allowed him to move within elite political and media circles occupied by a rarefied few.
Saban returned to the kid business via Saban Brands, which is touting "Power Rangers" in conjunction with a new version for Nickelodeon. "The reason I got back into it can be summarized in three words: I like it," he said in an interview in his high-rise Century City office, surrounded by photos with the likes of Bill Clinton.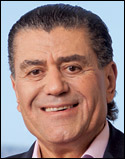 Still, "Power Rangers" was really the linchpin in a sequence of moves that propelled Saban to his current perch, each parlaying and building upon earlier successes.
Saban, for example, built a foundation for his TV production by offering free music to animation companies in exchange for publishing rights. The returns from that arrangement established a base upon which to launch his production company, later allying with News Corp. to acquire what they named Fox Family Channel. Then, in a masterstroke, the joint venture sold what became ABC Family to Disney for $5.2 billion in 2001 — nearly three times the purchase price — in a deal that yielded to Saban the single individual biggest payday in a Hollywood transaction and created the springboard that made his subsequent investment, political and philanthropic endeavors possible.
Asked about the process of determining how to connect his cash to such causes, Saban said, "The money is just a vehicle. The most important part is to be able to have a platform to voice my beliefs with people who make decisions."
For a time, that included a desire to acquire a major newspaper, and Saban kicked the tires on the New York Times and Los Angeles Times — "very frustrated," he says, over their editorial coverage pertaining to Israel.
Since then, he has become less willing as an investor to brave journalism's uncertain future. "I have overcome my hunger to be a publisher," he said. "I could make better use of that money philanthropically."
A lot of dominoes had to fall in the right direction — including a few bruised professional relationships — to elevate Saban to where he sits. Yet he still considers the explosive popularity of "Power Rangers" — which he spent eight years trying to sell, before then-Fox Kids Network chief Margaret Loesch ordered the concept — "the signature moment" in that climb. While there have been other children's hits since — he points to "SpongeBob SquarePants" as an example — nothing since has landed with quite the splash "Power Rangers" did, creating an enormous merchandising windfall that extended well beyond its TV life.
As for surveying the media landscape, Saban said, "It's all about brands," applauding Disney (who most believe got fleeced in the Family Channel deal) for its "brilliant" maneuvering to add Marvel and Lucasfilm to its portfolio.
Looking ahead, Saban sees "a lot of trial and error" related to means of digital delivery, but he contends traditional avenues of distribution remain extremely valuable "if you also have content. If you don't have content, you're toast."
Such paydays are always rare, but with media so diluted a story a like Saban's, born from such humble beginnings, seems increasingly unlikely to be replicated. And whether "Power Rangers" can indeed be viewed as the cornerstone upon which an empire was built, for anyone who has actually sat through an episode, it's certainly the perfect metaphor for his deal-making: Colorful little pieces that, only when combined, add up to forge something mighty big.