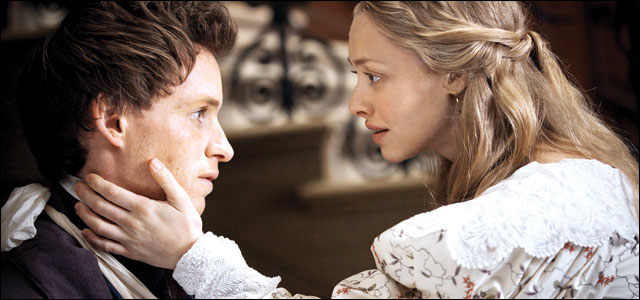 Expectations were sky high for Tom Hooper's film version of "Les Miserables," adapted from the Broadway hit by Alain Boublil and Claude-Michel Schonberg. The epic blockbuster, clocking in at almost three hours, had some raving.
"Besides being a feast for the eyes and ears, 'Les Miserables' overflows with humor, heartbreak, rousing action and ravishing romance. Damn the imperfections, it's perfectly marvelous," said Rolling Stone critic Peter Travers.
Though apt to recognize the film's beauty, several critics found the end product draining.
"But even when they're dabbing away tears during the last of the big numbers, they might wonder whether they're feeling less uplifted than run over," said Washington Post critic Ann Hornaday. New York Times critic Manohla Dargis agreed that "by the grand finale, when tout le monde is waving the French tricolor in victory, you may instead be raising the white flag in exhausted defeat."
Critics were likewise split over Hooper's decision to use actors' live singing.
Hornaday believed the decision lent "a welcome air of spontaneity and excitement." Travers agreed that "the risk pays off. The singing … sometimes sounds raw and roughed up, which is all to the good. It sure as hell brings out the best in the actors."
But some found it distracting, including the San Francisco Chronicle's Mick LaSalle, who wrote "one measure of just how unmanned Jackman is by this restraint is that Russell Crowe…often sounds no worse than Jackman does, and Crowe can't sing to save his life."
The only thing that united critics was Anne Hathaway's showstopping performance as doomed Fantine singing "I Dreamed a Dream," with Dargis writing that she "devours the song, the scene, the movie," and Hornaday calling it "a melodramatic tour de force of vocal and physical expression."
The New York Post's Lou Lumenick agreed that "it's worth seeing the movie for Hathaway alone."
Variety said: "For all its expected highs, the adaptation has been managed with more gusto than grace; at the end of the day, this impassioned epic too often topples beneath the weight of its own grandiosity." — Justin Chang
Eye on the Oscars 2013: Best Picture
Are directors behind punishing run times? | The upset that wasn't an upset: 'Shakespeare in Love'
Critics praise, punch nominees
Pointed critiques accompany plaudits for the contenders, giving voters plenty to chew on
"Amour" | "Argo" | "Beasts of the Southern Wild" | "Django Unchained" | "Les Miserables" | "Life of Pi" | "Lincoln" | "Silver Linings Playbook" | "Zero Dark Thirty"