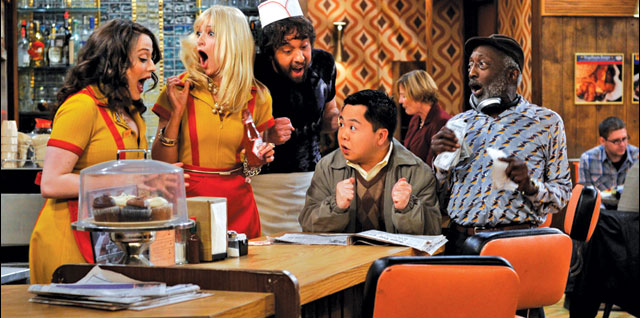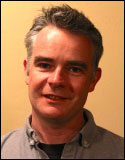 This hit show follows the comic misadventures of two young women and their band of merry misfits. The two are waitressing in the trendy neighborhood of Williamsburg, Brooklyn, and strike up an unlikely friendship in hopes of capitalizing on their dream of running their own cupcake shop.
Glenda Rovello breathes life into the world of greasy-spoon diners. With warm wood paneling, amber glass, brightly colored vinyl booths and funky '70s pattern wallpaper, she transforms the humdrum eatery into a trendy spot where Max and Caroline come alive with comic bravado.
And in a city where space is limited but style is limitless, Glenda and her team expand on life in today's New York. The girls' apartment is a place where vintage and modern meet, and is enhanced with eclectic use of set dressing and inventive set design. The cupcake shop set adds another dimension. Beautifully crafted, it's where contrasting personalities come together. Outfitted with whitewashed displays and French-inspired seating, the shop combines eclectic and romantic, and serves as the backdrop to the story of two women struggling to make ends meet and seeking their dream.
Lydon's credits include art director on "Baby Daddy."