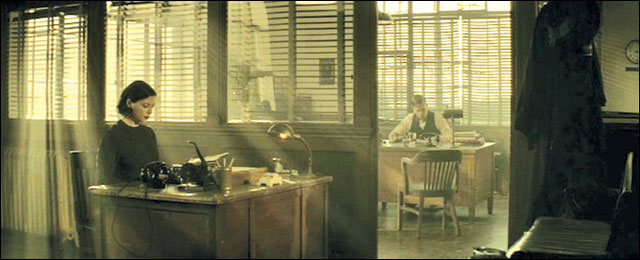 Budweiser commercial "The Return of the King" is a celebration of Americana based on a true story. In 1933 the Budweiser Clydesdales traveled across country to mark the end of Prohibition. Their first stop was New York City to deliver a case of beer to Gov. Al Smith, who was instrumental in the repeal of the federal ban on alcoholic beverages.
This 60-second spot pays homage to American culture and lifestyle of the period: a farm, a country store, a baseball field, factory workers, and a city street — all evocative of Anywhere, USA. They're seen as the Budweiser wagon, drawn by the iconic team of horses, makes its way to its destination. A vintage bi-plane swoops in for a salute.
Cut to the city street where the news is joyfully spreading. A customer, mid-shave, runs out from Clyde's Barbershop. Hand-painted graphics in the background, and props such as the wooden barber's pole add nostalgia and color. Each shot is subtly accented with the Budweiser-red that comes through the overall sepia-toned film effect.
The streets come alive as the atmosphere begins to change. Layers of dust and cobwebs are swept away. Looking up, we see a woman wave as she hangs laundry from a line on a fire escape, and a man smiling as he washes windows. Light rain, wet pavement and a foamy shave give a sense of welcome relief. It ends at a corner tavern, presumably Al Smith's, where a crowd rushes to greet the wagon and celebrate. The Clydesdales rear up in triumph.
The visual choices made by production designer James Hamilton effectively associate Budweiser beer with the country's cultural heritage and reflect the company tagline, "Delivering great times since 1876." It would be difficult to imagine the story told in any other setting — a true mark of excellence in production design.
Cosgrove's credits include assistant art director on "Cougar Town."