Quincy Jones wasn't the first black composer to score a studio film (that honor belongs to Duke Ellington on 'Anatomy of a Murder'). But it was Jones who really broke the color barrier for composers in Hollywood in 1965, and his jazz chops altered the sound of American movies. Among his best work: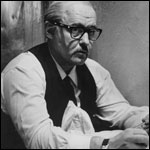 The Pawnbroker (1965)
Jones' first American film score (he had done one in Sweden in 1961) was for Sidney Lumet's pic with Rod Steiger as a pawnshop owner in Harlem, haunted by his concentration-camp experiences. Jones, then a renowned arranger and jazz bandleader, supplied a fresh, jazz-based sound for the film and peopled the sessions with his favorite New York musicians, including trumpeter Freddie Hubbard, trombonist J.J. Johnson, sax player Oliver Nelson, guitarist Kenny Burrell and pianist Bobby Scott.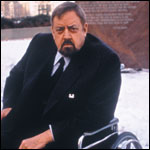 Ironside (1967)
Jazz had heralded TV detectives since the time of "Peter Gunn," but it took Jones to bring a touch of hipness to the formula. He was the first composer to add the cutting-edge sound of a Moog synthesizer to a TV theme, emulating the sound of a wailing police siren for the NBC drama with Raymond Burr as the wheelchair-bound San Francisco police department's chief of detectives.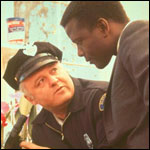 In the Heat of the Night (1967)
Shockingly, Jones' title song, sung by Ray Charles, for the Oscar-winning best pic of 1967 was not even nominated. It's now a standard, and Jones' music marked the first time that a major studio release boasted a blues-based score. It also was Jones' first of many collaborations with lyricists Alan and Marilyn Bergman on the title song and three others in the film.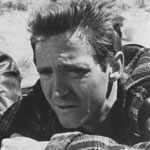 In Cold Blood (1967)
Jones earned his first Oscar nomination for his haunting, eerie and disturbing score for Richard Brooks' fact-based film (from Truman Capote's book) about a sensational Midwestern murder case. He "cast" bassists Ray Brown and Andy Simpkins as the musical voices of the killers played by Robert Blake and Scott Wilson, and added such notable jazz voices as keyboard player Dave Grusin and drummers Louis Bellson and Shelly Manne. It's hard to believe this score has never been available on CD.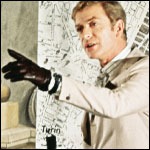 The Italian Job (1969)
Jones wrote one of the great cinema songs of the decade for this cult favorite British caper film starring Michael Caine and Noel Coward. With lyrics by Don Black, the nostalgic, romantic "On Days Like These" (sung by Matt Monro) became a standard. And the film's joke song, the Cockney-accented "Self-Preservation Society," also by Jones and Black, remains a favorite among English cinephiles.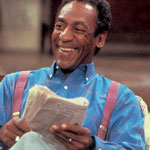 The Cosby Show (1969)
Jones' mostly improvised scores for Cosby's first sitcom (playing a high-school basketball coach) may be the funkiest ever created for TV. Cosby himself ad-libbed a nonsense vocal line for the theme ("Hikky-Burr"), but it would not be uncommon for jazz greats like pianists Joe Sample, Oscar Peterson and McCoy Tyner, organist Jimmy Smith, saxophonist Cannonball Adderley, bassist Ray Brown, vibraphonist Milt Jackson and other stars to show up and jam their way through a session.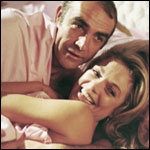 The Anderson Tapes (1971)
The fourth of his five collaborations with director Sidney Lumet, this fun Sean Connery caper film benefited as much from Jones' fascination with the new style of electronic music-making as his jazz sensibility. He used the Moog synthesizer and every electric keyboard he could find to reinforce Lumet's theme of ominpresent electronic surveillance.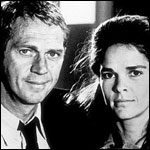 The Getaway (1972)
Called in at the last minute to replace another score for Sam Peckinpah's Steve McQueen-Ali MacGraw action pic, Jones enlisted harmonica virtuoso Toots Thielemans and came up with a memorable love theme, and multitracked vocals by Don Elliott for colorful textures throughout.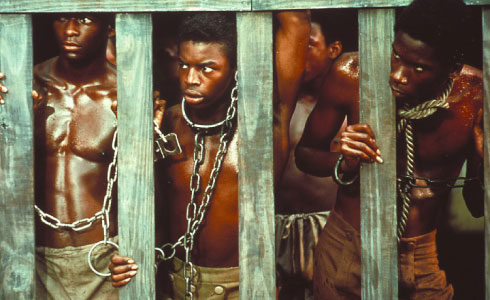 Roots (1977)
Jones was friends with "Roots" author Alex Haley, and although Jones had left film and TV scoring behind after his near-fatal brain aneurysm in 1974, he agreed to tackle the miniseries version of Haley's popular novel. The composer worked so hard to achieve an authentic African sound (chants, drums, flutes) for the opening installment that he was only able to complete the first two of 12 hours. Still, he won an Emmy and his "Roots" soundtrack reached No. 21 on the charts.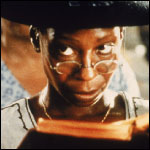 The Color Purple (1985)
Director Steven Spielberg enlisted Jones as composer and producer of the complex, American-folk-blues-gospel and African-rhythms musical tapestry demanded by the film of Alice Walker's novel. Jones had so many collaborators that he decided to share his original-score Oscar nomination with 11 of them; he also shared his best-song nomination with co-writers Rod Temperton and Lionel Richie.