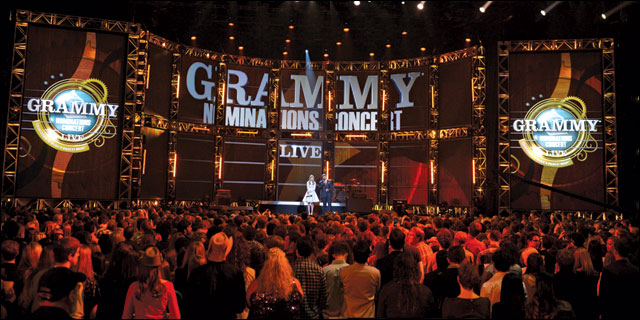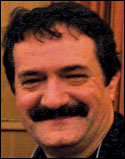 The best kind of set is a set where the audience is not aware that there is a set.
It's a tall order to reinvent the look of a music-cum-rock-cum-awards show. Matthew Russell did just that when he designed the Grammy Nomination Concert at Nashville's Bridgestone Arena for broadcast. Moving lights? Check. Rock and roll truss? Check. Sound? Check. It takes a skilled artist like Matthew to put this all in one box and then shake it in order to come up with something entirely new.
The concert's live and home audiences were both treated to Matthew's expert work, which used screen content produced by Juli Pritchard to transport them to different places. Impressive as well was the giant set towering over the venue, making it take on a truly monumental form over the performers. Matthew was able to synthesize the raw trusses of a rock show with the powerful elegance of an awards show. He placed the presentation and solo area literally in the lap of the audience. Intimacy was the watchword.
It's difficult to approach this kind of a show in a new way, but Matthew's design transported the environment from song to song and moment to moment in surprising ways. He did this expertly through the use of giant projection screens that could be intimate one moment and massive the next. The masterful set fit well within the parameters of this one-time-only show, the countdown to music's biggest night.
Iacovelli's credits include production designer on "Lincoln Heights."