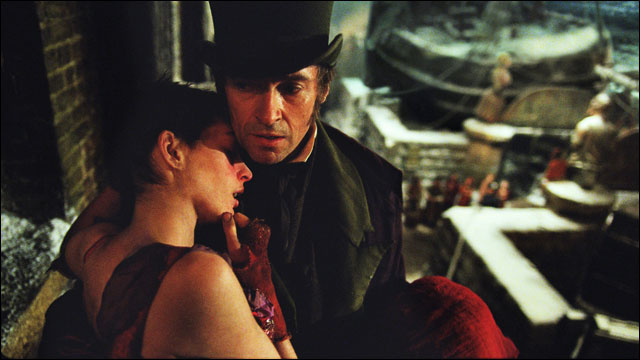 Could the success of "Les Mis" give a boost to the musical biz? Yes and no.
Since its Christmas Day release, "Les Miserables" has grossed $234 million worldwide and crossed the $100 million marker at the domestic box office more quickly than any other musical. The pic's global push should get a boost from its three Golden Globes wins (including best actor, supporting actress and comedy/musical film) and eight Oscar nominations.
The Tom Hooper-helmed pic was already looking promising overseas, with $115 million from only 22 markets in 20 days, including this past weekend's monster opening in the U.K. and Ireland ($13.4 million). With all that, it's on pace to become the second highest grossing musical of all time, after Universal's own "Mamma Mia."
In addition, the soundtrack album has already sold 432,000 copies and is currently No. 1 on the billboard charts.
Universal is looking forward to the ancillaries on "Les Miserables" given the "Mamma Mia" numbers.
"Mamma Mia" is one of U's most profitable films: On top of its $606 million worldwide B.O., the DVD saw the highest sales for any musical to this day and is one of the top ten selling DVDs of all time.
So theoretically, the hot perf of "Les Mis" in theaters and the anticipated ancillary revenue could help revive the musical genre. But don't count on it.
"Historically, there is some evidence that shows there is an audience that enjoys musicals but that it is capped at a certain number," said Universal Pictures chairman Adam Fogelson. " 'Mamma Mia' made more than $600 million, but after that, the second highest grossing musical was around $340 million, which is a big difference. So you have to acknowledge that this cap exists when deciding whether to take on more of these types of projects."
U has rights to "Wicked," which was always conceived as a stage-to-screen transfer, with producer Marc Platt.
"Right now, the only musical where a studio would throw gazillions at in the blink of an eye is 'Wicked,' it's that big," said "Rock of Ages" helmer Adam Shankman.
The Universal Pictures stage production of "Wicked" ended 2012 as the highest-grossing Broadway for the ninth consecutive year. Combined the Broadway production and two national tours had a cumulative total of $701.5 million.
U said it is taking its time developing the project, and there is no rush to ramp up production on "Wicked."
Other Broadway musicals in development for the bigscreen include Sony's remake of "Annie," which Jay Z and Will Smith are producing, and GK Films' "Jersey Boys."
Shankman thinks some successful shows should not be adapted as films. "TV has started to take up a lot of that space with shows like 'Glee' and 'Smashed' so that there isn't a need to adapt every single stage production into a movie," he said.
Though the awards and B.O. success of Miramax's "Chicago" in 2003 inspired directors from Steven Spielberg to Spike Lee to announce tuner projects, results of the renewed interest were mixed.
While "Dreamgirls" ($154 million) and "Hairspray" ($202 million) were hits, "Rent" ($31 million) and "Rock of Ages" ($55 million) disappointed.
"You have to be careful because we don't live in a world where every stage production turns into a great film adaptation," Shankman said.