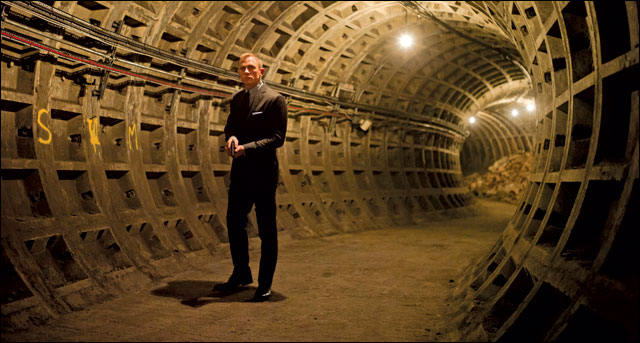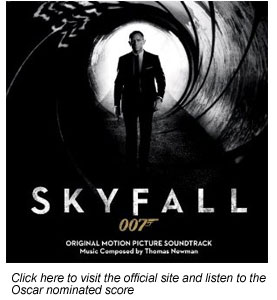 Composer Thomas Newman knew that scoring "Skyfall," the 23rd James Bond movie and the one marking the 50th anniversary of the 007 franchise, would be a challenge. But he didn't realize how big a task it would be.
Director Sam Mendes insisted on Newman as his composer, having done four previous movies together including "American Beauty" and "Road to Perdition."
"He's always taken me to the extremes, the best work I've done," Newman says. "I didn't want to miss that chance." "Skyfall," now well past the $1 billion mark in worldwide box office, is not just the biggest Bond ever, it's among the top-10 grossing movies of all time.
"The music needed to be exciting, compelling, thrusting forward," Newman says. "It needed energy and muscularity, all the things you would expect from Bond. It also had to satisfy Bond requirements" — meaning the use of Monty Norman's classic "James Bond Theme," which Newman deconstructed and then hinted at throughout the film.
Mendes was "incredibly demanding," asking for frequent rewrites during the weeks prior to recording. Most challenging was the opening 15-minute pre-title sequence. "It just had to be incredibly exciting," Newman says, and director and composer debated the musical needs well into the recording sessions at Abbey Road.
The composer (whose 10 previous Oscar noms include "The Shawshank Redemption" and both his Pixar films, "Finding Nemo" and "Wall-E") spent 3 1/2 months in London working on the 95-minute score.
He conducted a 79-piece orchestra but augmented much of his symphonic work with cutting-edge electronics.
"It has to be heavy in brass and percussion; it has to hit the subwoofers," he says. "At the same time, electronic, sequential writing feels like the music of today, and music that I can relate to as well."
Newman had never before scored such an action-driven film. "There is repose and reflection and style over action," he says of the score. "But most of the time I'd get comments from Mendes like, 'Bigger! Louder! Fortissimo!' "
Eye on the Oscars 2013: Music
"Anna Karenina" | "Argo" | "Life of Pi" | "Lincoln" | "Skyfall"
Best Song