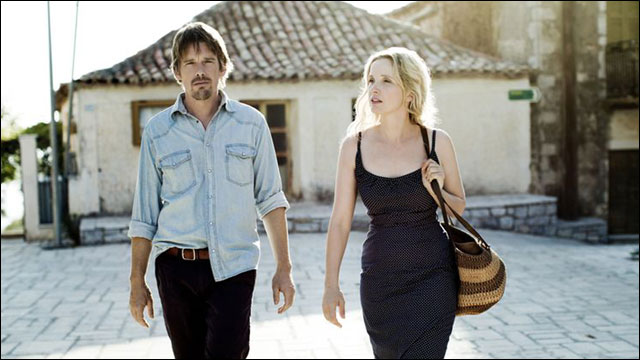 Sony Pictures Classics has acquired all North American and U.K. rights to Richard Linklater's "Before Midnight," a sequel to "Before Sunrise" and "Before Sunset."
Ethan Hawke and Julie Delpy, who co-wrote the script with Linklater, reprise their roles as lovers Jesse and Celine. Pic catches up with them nine years after the last film, and nearly two decades since they first met on a train bound for Vienna. "Midnight" finds them in their early 40's in Greece.
Linklater produced with Christos V. Konstantakopoulos and Sara Woodhatch, while exec producers include Jacob Pechenik, Martin Shafer, Liz Glotzer, and John Sloss.
"In 1991 we were in Sundance with 'Slacker' and we witnessed the birth of a major American filmmaker. At Sundance 2013 with 'Before Midnight,' we have further confirmation that Richard Linklater is a film master at the peak of his form. This one has it all as entertainment and as a work of cinematic art. It is a perfect movie made by not one but three auteurs, Rick, Ethan Hawke, and Julie Delpy. This movie will be incredibly successful around the world," boasted Sony Pictures Classics, which also acquired "Kill Your Darlings" and "Austenland" at Sundance.