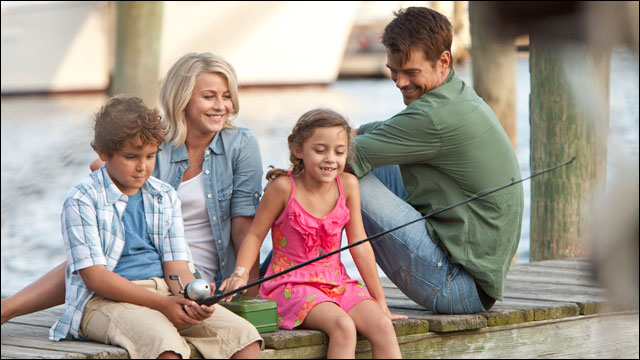 Never underestimate the power of Nicholas Sparks on Valentine's Day.
After taking in a stellar $8.9 million gross on V-Day, Relativity Media's Sparks adaptation "Safe Haven" looks to rival Fox's "A Good Day to Die Hard," which earned $8.3 million, for top Presidents Day weekend placement in the $35 million-plus range.
"Safe Haven" managed to edge Fox's fellow Thursday opener by appealing to a significant under-25 couples crowd. "Die Hard," which was positioned as a male counterprogrammer, will have to show serious gusto on Friday to surge past the competition. The film seems unlikely to come anywhere near its $50 million pre-weekend expectations.
"Safe Haven," meanwhile, should continue to perform well through the weekend, though it could struggle to develop interest beyond its core under-25 femme crowd.
For context, Fox's 2008 "Jumper" was the last film to bow on Valentine's Day when the holiday fell on a Thursday. It earned $6.6 million and wound up making $38.7 million over five days.
Also bowing Thursday, Warner Bros.' "Beautiful Creatures" underperformed with a $2.5 million gross. The film still could meet the high-teens to low-$20 million expectations, depending on word-of-mouth. Pic received mixed reviews.
The Weinstein Co.'s 3D toon "Escape From Planet Earth" bows nationwide today.