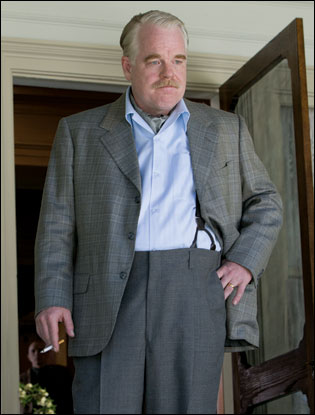 Why he will win: Hoffman delivers the kind of magnanimous performance that's hard to dismiss, capturing the larger-than-life "Master" of the film's title with equal parts elegant control and overflowing vitality — a kind of omnipotent god-man that can lead anyone, even a film audience, into unknown territory.
Best scene: Hoffman's hypnotic powers are on display in the film's riveting first "processing" session, in which Hoffman's Lancaster Dodd subjects Freddie Quell to a barrage of questions, tightening the grip on the man's psyche with each repeated query.
Critic's quote: "Hoffman … simply mesmerizes here, his speech balancing the mellifluous with the ridiculous, his smiling eyes full of wonder and possibility even as his will and words maintain a grip of unyielding authority. Monstrous and monomaniacal though Dodd may be, he's a character to love," says Justin Chang, Variety.
| HOME | Tommy Lee Jones>>