While the outcome in many races seems uncertain, there a few results that appear to be foregone conclusions this year. But in an alternate universe, it would be interesting to imagine some of the dark-horse candidates winding up in the winner's circle…
Best actor: Hugh Jackman or Denzel Washington
Yes, it's heresy. But other actors could have played Lincoln. (Liam Neeson, for example, would have been terrific.) However, nobody else could have played Hugh Jackman's or Denzel Washington's roles as well as they did. Besides, DDL in "Lincoln" sounds too much like Lionel Barrymore.
Best Picture: "Zero Dark Thirty"
Hollywood execs feel daring when they make a film about WWII. So "ZDT" deserves kudos just for tackling the Osama bin Laden story: A film hasn't been this current-events since "All the President's Men." And when was the last time the Senate investigated a fictional film's veracity? "Zero" is making people crazy because it's so good. (You'll notice D.C. isn't investigating the fracking claims in "Promised Land.")
Actress: Quvenzhane Wallis
The whole film rested on those tiny shoulders. Twenty years from now, some drag queen can dress up on Halloween as Hushpuppy and say, "I'm the man!" flex her biceps, and everyone will immediately know the reference. You don't get iconic performances like this very often. Quvenzhane: She's the man!
Costume design: Eiko Ishioka
When you hear the term "awards-caliber movie," you don't exactly think of "Mirror Mirror." But Ishioka's costumes defined that world and those characters in an instant. The costumer created a magic "Mirror."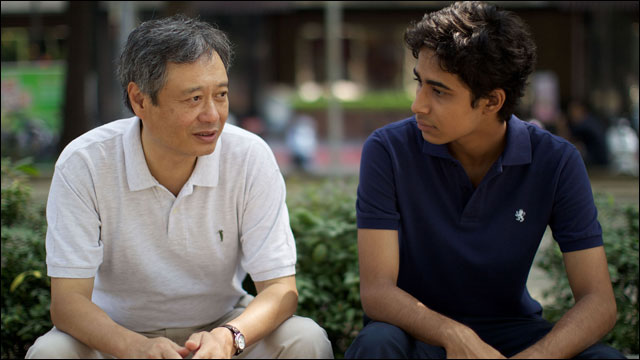 Director: Ang Lee (above)
Steven Spielberg seems a shoo-in. But, as Stephen Colbert deadpanned, "Lincoln" is basically a film about parliamentary procedure. Lee performed a magic trick with the man-tiger-lifeboat scenes alone. And then he pulled off an ending that basically tells you everything you've been watching may have been a lie. And you feel touched, not cheated.
Original screenplay: Michael Haneke, "Amour"
One apartment, two characters, illness and dying: Oy, talk about a writer assigning himself a huge degree of difficulty. But Michael Haneke's script conveys everything you need to know about this couple and their entire life together. It's smart and touching, and a perfect example of minimalist filmmaking that makes dying a riveting experience for the audience.
Makeup & hairstyling: "The Hobbit"
You think it's easy to create 13 eccentric, unkempt beards and make them all distinctive? Yet each of the dwarves, from the chubby one to the hottie (and you know exactly who we're talking about), has his own look and personality.
Sound mixing: "Les Miserables"
This category is usually won by the film with the loudest explosions. But it's not easy to take actors who are singing live, mix them with sound effects and full orchestras and the sounds of sloshing through the mud, and make it all work.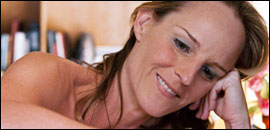 Supporting Actress: Helen Hunt (right)
OK, she doesn't sing her role in "The Sessions." But not many actresses can play a warm and smart sex surrogate who looks comfortable in her job and out of her clothes.