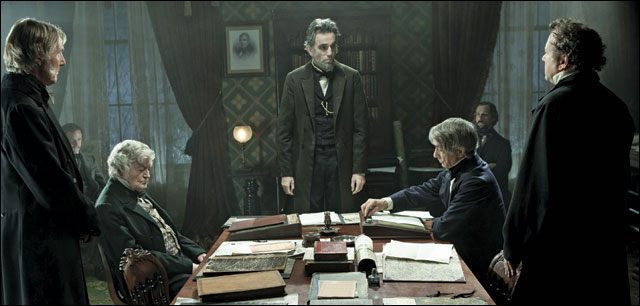 Characters like Daniel Day-Lewis' Abraham Lincoln are an inspiration to those who share their beliefs.
Machiavelli's "The Prince" has been the silver linings playbook for how to wield power for five centuries, but 2012's acting nominees came up with gold-plated tactics for conveying effective leadership on screen.
Daniel Day-Lewis famously assumed the majesty of "Lincoln" by staying in character 24/7. (Co-star Bruce McGill recalls, "I spent many hours on set with Daniel discussing current events. Of course, they were the current events of 1865.")
But political leadership requires more than gravitas. To portray a rural mayor, one of Jean Valjean's "Les Miserables" aliases, Hugh Jackman tapped into moral convictions he shares with his character.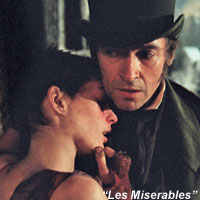 "People think of leaders as being on top, dictating things, being the boss," Jackman says, "but really, as a leader you have a responsibility to the world you live in. I've always felt leadership is the ultimate in service."
Valjean accepts the civic post in that spirit, "not caring at all about the trappings of power," Jackman says.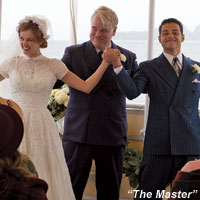 Philip Seymour Hoffman sees visionary Lancaster Dodd, the titular "Master," as having "had leadership thrust upon him" when his scientific research revealed a treatment for post-war trauma.
"It's like anybody in that position," Hoffman says. "It's trying to get the group around a cause. … He realized he had something there, and it matched with his personality."
Such mass appeal, says fellow "Master" nominee Amy Adams, comes naturally to her co-star.
"Lancaster has the energy of a great politician, and Phil really does have that quality. He's curious about everything and very naturally charismatic."
Airline pilots such as Whip Whitaker in "Flight" hold sway with charisma born of a military background. Says nominated scribe John Gatins, "There's a certain amount of honor in that, a certain stoicism, with quiet credos like 'Don't panic.' " But that very unflappability "makes him tread that line about how much he thinks he's getting away with" in his dangerous game with booze and pills.
Denzel Washington derived authenticity first-hand in flight simulators, learning to steer a jumbo jet with foot pedals and master the complex radio lingo. Steering Whitaker's life was equally challenging. Gatins recalls Washington taking copious notes on how addicts see the world, while helmer Robert Zemeckis untethered things during Whip's highest highs: "The camera acted a little bit drunk," adds Gatins.
Authority can be wielded at home, too, and it helps when the thesp exudes it naturally. Speaking of "Silver Linings Playbook," nominee Jacki Weaver says of her onscreen spouse and fellow nominee Robert De Niro, "It did take me a couple of days to get comfortable in the presence of a master. It's not just another actor, but someone who's an icon."
Loaded with pipe dreams, De Niro's Pat Sr. constantly leads his dependents on a rollercoaster of questionable decisions. Yet as Weaver sees it, "at his core is love of family, and that's what gets him through his serious issues." That, and the checks and balances of wife Dolores.
"That was my through-line," Weaver says. "Keep the peace, don't let things get out of hand."
Both Weaver and Adams instinctively rush to deflect their movie husbands' foibles, Adams unconsciously adopting Peggy's prim defensiveness when speaking of "the thing he has for the ladies." The idea of "a great woman behind every great man" is in evidence here, with special impact on those denied that support, like Whitaker and Valjean.
Jackman found inspiration in Nelson Mandela's memoirs for the moment when Valjean, like all leaders, must finally lay his burdens down. The statesman "looks back on all he's accomplished for his nation and says, 'I see there are far greater mountains to climb, but forgive me for resting on this particular summit for just a second.' "
Such is the profound humility underlying all these cinematic leaders.
BEST ACTOR >>
Troubled pilot, bi-polar charmer among those who vie for film's top acting accolade

BEST SUPPORTING ACTOR >>
All previous Oscar winners, these vets vie for another chance to add trophy on mantel