Never before have the Directors Guild of America and the Academy slates differed so dramatically, with only Steven Spielberg's "Lincoln" and Ang Lee's "Life of Pi" named on both lists.
But there have been a lot of curious Oscar choices in this category over the past decade. Some ignored work actually holds up better than the nominees of the time, and a few snubbed auteurs went on years later to be nominated if not victorious. (Call it "reverse snubbery.")
A look back at the last 10 years of directorial nominations:
2002: Europe did well at the Oscars, as witness winner Roman Polanski and nominees Pedro Almodovar and Stephen Daldry. Yet Alfonso Cuaron's "Y tu mama tambien" and Paul Greengrass' "Bloody Sunday" could have made it an all-international category.
2003: With no serious challenge to Peter Jackson's "The Lord of the Rings" for every prize, the other slots divvied up nicely between studio vets (Clint Eastwood, Peter Weir) and indie newbies (Sofia Coppola, Fernando Meirelles). Meirelles' gritty "City of God" supplanted DGA nominee Gary Ross' soothing "Seabiscuit," though Quentin Tarantino's delirious "Kill Bill Vol. 1" might have been even more deserving.
2004: Eastwood nabbed Oscar and DGA kudos for "Million Dollar Baby." Both groups found slots for Taylor Hackford, Alexander Payne and Martin Scorsese ("The Aviator" represented his fifth Oscar loss), though the Academy substituted DGA nominee Marc Forster's "Finding Neverland" with Mike Leigh's "Vera Drake." It was passover for Mel Gibson and "The Passion of the Christ."
2005: The clash of "Crash" and "Brokeback Mountain," which can still start arguments eight years later, was the story that got the most heft, with George Clooney and Bennett Miller (for Edward R. Murrow and Truman Capote biopics) and Spielberg ("Munich") also receiving noms. Oscar and DGA slates were identical, and both groups named "Mountain" helmer Ang Lee king of the hill.
2006: In his sixth time at the plate, Scorsese was rewarded with his first Oscar for "Departed," while both the DGA and Academy cheered Stephen Frears' "The Queen" and Alejandro Gonzalez Inarritu's "Babel." Eastwood's Iwo Jima epic and Greengrass' "United 93" slipped onto Oscar's roster past DGA noms "Little Miss Sunshine" and "Dreamgirls."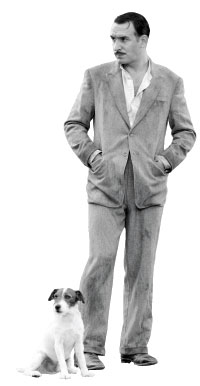 2007: Both orgs feted the Coen brothers for their "No Country for Old Men." DGA nominee Sean Penn ("Into the Wild") gave up his Oscar invite to Jason Reitman ("Juno"), but the guy with real reason to complain was Joe Wright, who brought in best picture nominee "Atonement" yet got hosed by both groups. So did Ben Affleck, receiving snub No. 1 for debut pic "Gone Baby Gone."
2008: Kicked off a three-year string in which DGA and Academy slates agreed in all but two respects, and both times it was Christopher Nolan who was disappointed on Oscar nomination morning. His DGA slot for "The Dark Knight" was filled by ever-the-bridesmaid Daldry for "The Reader.
2009: During the WWF All-Star Exes' Smackdown — James Cameron and "Avatar" vs. Kathryn Bigelow and "Hurt Locker" — the other DGA and Academy nominees stayed in their corners: Lee Daniels for "Precious." Reitman for "Up in the Air" and Tarantino for "Inglourious Basterds." There were 10 best picture nominees for the first time since 1943, which meant at least five helmers were bound to be left out.
2010: This time it was the Coens ("True Grit") who knocked the DGA-nominated Nolan ("Inception") out of the Oscar race. Tom Hooper made his acceptance speech for "The King's Speech" at both ceremonies. Aronofsky finally got a nod (for "Black Swan") and Ben Affleck was ignored again for "The Town."
2011: The decade ended as it began with Europe triumphant (Michel Hazanavicius' "The Artist"). Best picture helmers left out of the sainted five included Miller, Daldry (and, in a replay of 1975 and "Jaws,") a Steven Spielberg no-show for "War Horse."
2012: The Oscar race is up for grabs for sure, and Ben Affleck once again being left on the outside with "Argo."
Eye on the Oscars 2013: The Director
Previous films shape current projects | Last 10 years bring surprises and snubs | Eastwood's 'Unforgiven' still resonates 20 years later | Nominated directors look ahead