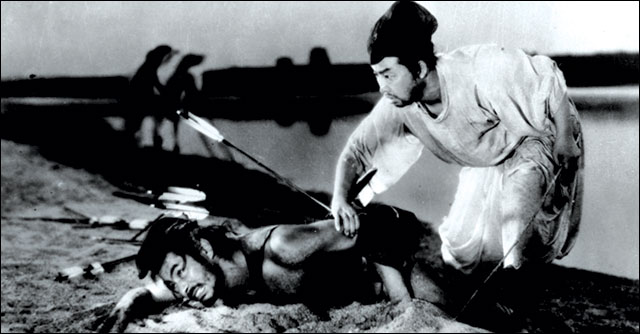 The longtime script supervisor and assistant to legendary Japanese director and screenwriter Akira Kurosawa praised the filmmaker's inclusion as an honoree of the 2013 Jean Renoir Award.
"Kurosawa always said that the essence of a film is its screenplay and editing," says Teruyo Nogami, who worked on the set of such classics as "Rashomon" (1950) "Yojimbo" (1961).
Kurosawa and screenwriters Shinobu Hashimoto, Ryuzo Kikushima, plus Hideo Oguni are the recipients of the award. Hashimoto, now nearly 95 years old, is the lone survivor of the group, and he is unable to travel to accept in person.
Nogami says Kurosawa met Jean Renoir in London in 1957 while attending a screening of his film "The Throne of Blood." "Kurosawa was very moved," she says. "So if he were alive today he would be so happy to be given an award named after such a respected director."
WGA Awards 2013
WGA nominees spice up history with diverse approach
HONOREES
Tom Stoppard | Tony Kushner | Phil Rosenthal | Matt Groening | David Koepp | Daniel Petrie Jr. | Akira Kurosawa, Shinobu Hashimoto, Ryuzo Kikushima & Hideo Oguni | Joshua Brand and John Falsey