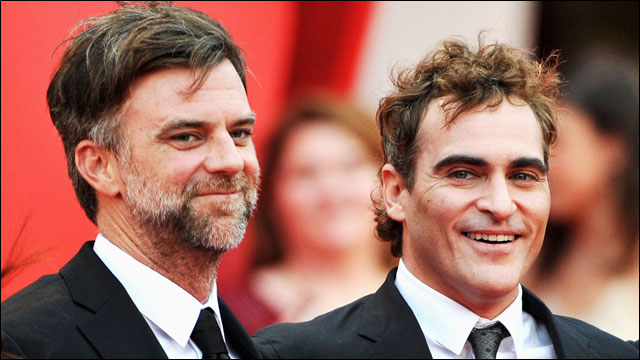 Joaquin Phoenix is looking to reteam with Paul Thomas Anderson as "The Master" star is in talks to star in Anderson's "Inherent Vice."
Anderson will write and direct the pic which follows stoner detective, Larry "Doc" Sportello who tries to solve a case in 1969 Los Angeles.
The project originally had Robert Downey Jr. linked to it but it now looks like Phoenix will step into the shoes of Sportello.
No start date has been set yet.
The film would mark Thomas Anderson's first venture into comedy and would also mark Phoenix's first comedic turn in sometime with the last one being the 1995 black comedy "To Die For" starring Nicole Kidman.
He is repped by WME and Sloane, Offer, Weber and Dern.