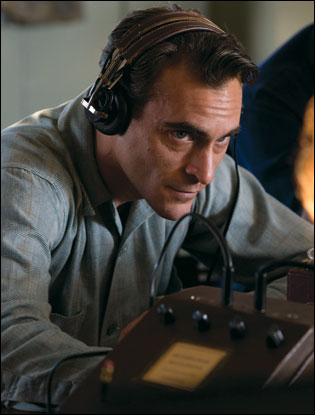 Why he will win: Phoenix's physical transformation into the animalistic alcoholic Freddie Quell is like no other performance this year, as bold and convincing as the work of former Method actor master Marlon Brando.
Best scene: After fighting off a dozen cops, Phoenix's Quell ends up in jail, and while still shackled, attacks the inanimate objects inside his prison cell, slamming his head and back into a bunk bed, kicking the metal bars, and ripping off the toilet from the wall. He will not be tamed.
Critic's quote: "Mr. Phoenix, his shoulders hunched, his speech barely intelligible, his face twisted, pushes his performance beyond the psychological gestures of the Method. . .into a zone of pure, feral, improvisatory being," says A.O. Scott, the New York Times.
| HOME | Denzel Washington >>