After years of criticism about its often strange and unfathomable choices in the song category, the Academy's music branch finally dumped its confusing numerical grading in 2012 and returned to the time-honored system of top five vote-getters as the nominees.
So, for only the second time in five years, five original tunes are competing. And the diversity is striking: one from a documentary, another from a romantic comedy, one by a mega-selling artist for an action pic, a new song written for a stage-hit-turned-film-musical, and a lullaby in an Indian language.
'Before My Time' from 'Chasing Ice'
Music and lyrics by J. Ralph
Only the third song from a documentary ever nominated for an Oscar, "Before My Time" appears under the end titles of Jeff Orlowski's film about climate change. Explains New York-based composer Ralph: "At the end of the film, with this collage of images that encapsulated the entire experience, I wanted an aural journey, an abstract dialogue with nature, to help people absorb and reflect what they had just seen."
Scarlett Johansson sings this melancholy ode with just a piano and the evocative solo violin of classical performer Joshua Bell. "I wanted to create this lyrical dialogue between humans and nature," Ralph says. "There's nothing more organic than a wooden violin from the 1700s."
'Everybody Needs a Best Friend' from 'Ted'
Music by Walter Murphy, lyrics by Seth MacFarlane
First-time nominees Murphy and Oscar host MacFarlane penned their song even before shooting began, per Murphy (who scores MacFarlane's "Family Guy" and "American Dad" TV series) — from the point of view of the talking teddy bear.
They asked Norah Jones to sing it, as "one of the few people who can really sell this type of song in a pure, classic way, without gilding it 'American Idol' style," adds MacFarlane. Murphy conducted a 55-piece jazz orchestra in a swinging arrangement. "When you have a film that edgy, it works well
to balance (the humor) against something classic sonically," MacFarlane says.
'Pi's Lullaby' from 'Life of Pi'
Music by Mychael Danna, lyrics by Bombay Jayashri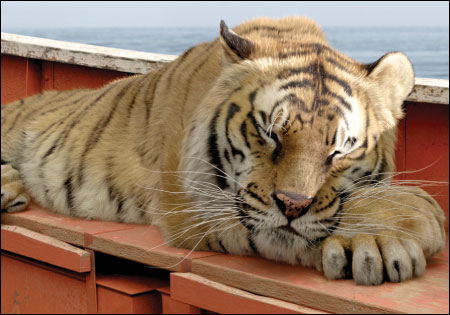 film opens with a sweet, soothing lullaby, sung in the south Indian language of Tamil. Director Ang Lee "wanted to begin the film in this Garden of Eden, Pi's birthplace, a childhood paradise ," says Danna. "We wanted to get across, with the music, his mother's love, this warm and solid place that feels like it will never go away."
Lyricist-singer Bombay Jayashri is "a very accomplished classical South Indian, Carnatic singer. She's also had some pop music experience and some hits, in fact, so she's perfect. She's got this voice that translates both Eastern and Western." The lyrics make reference to some of the animals glimpsed in the opening.
'Skyfall' from 'Skyfall'
Music and lyrics by Adele Adkins and Paul Epworth
The only commercial hit among the five nominees, Adele's soulful, soaring ballad under the titles of the 23rd James Bond film became only the fourth 007 theme ever nominated (the last time was "
For Your Eyes Only
" 31 years ago). Marking the series' 50th anniversary, it hearkens back to the days of such Shirley Bassey classics as "Goldfinger" and "Diamonds Are Forever."
Adele collaborated with producer Paul Epworth (they shared Grammys for their work on her best-selling "21" album) on both lyrics and music. "The song was so much about death and rebirth," says Epworth. "It's like two people having each other's back when everything comes down around your ears."
'Suddenly' from 'Les Miserables'
Music by Claude-Michel Schonberg, lyrics by Herbert Kretzmer and Alain Boublil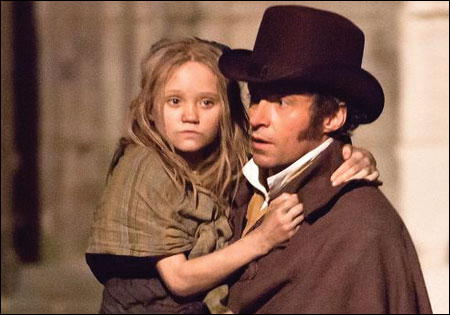 Director Tom Hooper came up with the idea of a scene as Valjean (Hugh Jackman) rides away in a carriage, having just saved little Cosette from a life of drudgery and abuse — "that unique moment," says lyricist Boublil, "when Jean Valjean feels, for the first time, something he's never felt before. It's the discovery of love." Jackman sings this hopeful soliloquy.
Adds composer Schonberg: "It's a very simple song, with no sophisticated chords. I recorded the piano, and with orchestrator Anne Dudley, we did a small string quartet on it. We wanted it to be very simple and not overproduced for that first moment of tenderness and love between Valjean and the little girl."
Eye on the Oscars 2013: Music
"Anna Karenina" | "Argo" | "Life of Pi" | "Lincoln" | "Skyfall"
Best Song