For French exports, banner headlines have never come bigger than in 2012.
"Taken 2," from Luc Besson's EuropaCorp, barnstormed to €261 million ($342.2 million) through Nov. 30, the best B.O. ever for a French film abroad.
Punching $264.8 million, Gaumont's "The Intouchables" became the highest-grossing French-language export. Add La Petite Reine's "The Artist" — five Academy Awards, $110.1 million at foreign tills — and France's 2012 foreign B.O., will be the best on record, says Regine Hatchondo, managing director of Unifrance, which promotes Gallic films outside the country.
But despite estimates of foreign B.O. of almost $1 billion, French sellers aren't yet hitting the Dom Perignon. Juggernauts are one thing, long-term trends another. Unifrance's 15th Paris Rendez-vous unspools as French cinema, like Hollywood, confronts dramatic seachanges such as emerging markets' exploding B.O and increasingly significant VOD returns. But Gaul's biz, with exceptions, looks less equipped than Hollywood to take advantage of either.
Over the 2003-11 period, Gallic sales agents' revenues grew 227% in Brazil to $3.6 million, 63% in Russia to $10.6 million, and 78% in China to $1.1 million, according to France's Centre National du Cinema (CNC).
"Taken 2" sold 6.7 million tickets in Western Europe and 5.7 million in Latin America, according to Unifrance stats.
"Big action films, thrillers and English-language movies with international casts benefit, like Hollywood, from emerging markets," says SND acquisitions and sales head Lionel Uzan. "But on French-language films in general, which largely target more mature audiences, there's no large shift in revenues."
Overall, exhibition venues in emerging markets "are much more modern, more adapted to young audiences, who are used to going out," Wild Bunch's Vincent Maraval says.
"Big movies, actioners and well-cast films catch fire most in Russia," adds Pathe's Muriel Sauzay.
Equally, big "English-language films largely work better in China," echoes Marie-Laure Montironi at EuropaCorp. But French-lingo adventure ("The Extraordinary Adventures of Adele Blanc-Sec"), action ("Coursier") and animation ("A Monster in Paris") also clicked in China, with "Adele" outperforming France, she adds.
U.S. movies command a nearly 90% theatrical market share across Latin America. But Hollywood hasn't quite locked up the region. French films' sales revenues grew 295% over 2003-11. "We're selling a lot to Latin America, either territory by territory, where we have faithful clients, or increasingly via pan-Latin American deals, where we work a lot with HBO Latin America and LapTV," says Gaumont's Cecile Gaget.
VOD also delivers an emerging-market upside, and not just for major titles.
"Many less-developed markets are rolling out advanced digital pay TV systems, whose closed-wall environment is driving legal VOD usage," says Richard Cooper at IHS-Screen Digest. "VOD windows have shortened to put paid-for product in consumers' hands ahead of piracy."
Russian VOD revenues, he adds, are growing at about 50%-60% year-on-year.
"If you want to make a rule, most French films are financed by TV quota obligations, and France's TV operators want very specific films that are not exportable," Maraval says. "But there will always be exceptions. French cinema is very good at creating exceptions. What's good with French cinema is that every year there aren't just one or two exceptions but 15 or 20 French films that find markets abroad."
Wild Bunch's strategy is "to try to have those exceptions." EuropaCorp and Studiocanal are consolidating their English-language line-ups.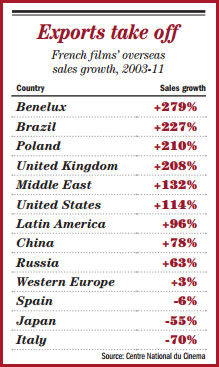 As Gaget observes, a clutch of French directors are moving into English-language filmmaking: Guillaume Canet ("Blood Ties"), Andre Desplechin ("Jimmy Picard"), Jean-Pierre Jeunet ("The Young and Prodigious Spivet"), Anne Fontaine ("Two Mothers"), Luc Besson ("Malavita").
Unlike Hollywood, however, the impact of international box office on movie grosses isn't so prevalent as to play out across a whole industry.
Hatchondo points out a disparate group of films sold more than 1 million admissions outside France in 2012: "Houba! On the Trail of the Marsupilami," "A Monster in Paris," "Farewell, My Queen" and "And What if We all Lived Together." All, however, are relatively large arthouse or mainstream titles.
"There's an increasing rift between big movies and ones which used to be for French audiences, like 'Rust and Bone' and 'Intouchables' and what could be called out and out arthouse films," says Pyramide's Eric Lagesse.
The latter "sell less and less and for lower prices." Their main market remains Europe, thanks to its more mature auds and Media Program distribution support. In most markets, VOD may not help arthouse pic revenues, he adds.
Says Uzan: "In general, French-speaking movies' premier market is the more mature audience making up a large part of European cinemagoers. I can't see that changing, in the short-term at least."
French movie exports to Western Europe, worth $86.7 million, still outranked U.S. returns ($58.6 million). Europe is hurting, however. German pubcaster ARD has frozen French film pick-ups until 2014. Over 2003-11, French film sales to Italy plunged 70% to $6.1 million. Cash-strapped Spain is a "cataclysm," says Gaget.
While smaller arthouse titles still define French cinema in many people's eyes, their future is challenged by forces beyond the industry's control.
Top 3 French movies at the U.S. box office (2007-12)
2007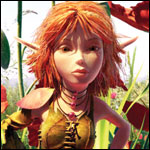 Arthur and the Invisibles
Distribs: EuropaCorp, MGM
B.O.: $17.3 million
La Vie en Rose
Distribs: TF1 Intl., Picturehouse
B.O.: $11.5 million
Paris, I Love You
Distribs: First Look, Celsius Entertainment
B.O.: $4.9 million
2008

Transporter 3
Distribs: EuropaCorp, Lionsgate
B.O.: $31.1 million
Babylon A.D.
Distribs: Studiocanal, Fox
B.O.: $22.5 million
Igor
Distribs: Exodus Film Group, MGM
B.O.: $19.5 million
2009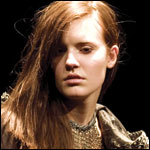 Taken
Distribs: EuropaCorp, Fox
B.O.: $145 million
Coco Before Chanel
Distribs: Films Distribution, Sony Classics
B.O.: $6.8 million
The Class
Distribs: Mememto Films Intl., Sony Classics
B.O.: $4.3 million
2010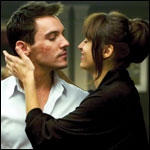 From Paris With Love
Distribs: EuropaCorp, Lionsgate
B.O.: $24 million
Distribs: Pathe, Buena Vista
B.O.: $19.4 million
The Ghost Writer
Distribs: Pathe, Summit Entertainment
B.O.: $15.5 million
2011

Colombiana
Distribs: EuropaCorp, TriStar
B.O.: $36.6 million
Sarah's Keys
Distribs: Kinology, The Weinstein Co.
B.O.: $7.7 million
The Artist
Distribs: Wild Bunch, The Weinstein Co.
B.O.: $6.8 million
2012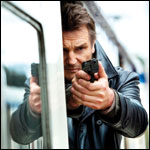 Taken 2
Distribs: EuropaCorp, Fox
B.O.: $139 million
The Artist
Distribs: Wild Bunch, The Weinstein Co.
B.O.: $44.6 million
The Intouchables
Distribs: Gaumont, The Weinstein Co.
B.O.: $10.1 million
RELATED LINKS
• French pics have laughs, will travel