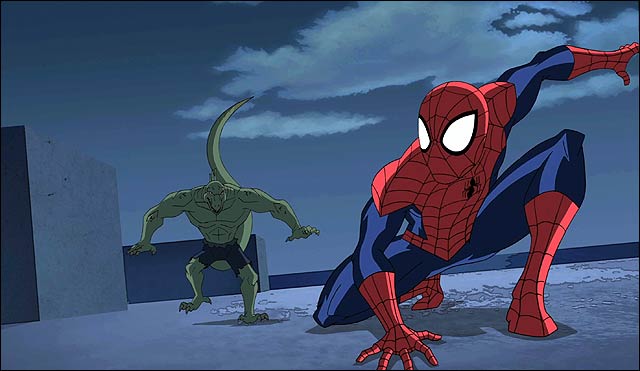 Disney XD and Marvel Entertainment have joined forces with ABC Owned Television Stations and First Book to promote reading among kids.
Companies will launch "Reading With: Marvel Comics Close-Up" this weekend, as part of an inititative to encourage reading, and includes the donation of more than 210,000 books to several communities across the country.
Cause is part of Disney's donation of 8 million Disney Publishing Worldwide books to First Book announced in 2011.
Companies are kicking off the event Jan 12, at the Burbank Public Library. where Disney XD and Disney Channel stars Drake Bell ("Ultimate Spider-Man"), Dylan Riley Snyder ("Kickin' It," "Marvel Comics Close-Up"), Olivia Holt ("Kickin' It"), Adam Hicks ("Pair of Kings"), Cole Jensen ("Crash & Bernstein") and Karan Brar ("Jessie") will take part in a donation to benefit the Burbank Public Library and Boys & Girls Clubs of Los Angeles
Disney XD Insider and Radio Disney on-air personality Morgan Tompkins and the Radio Disney Road Crew will be on hand to provide games, music and entertainment.
"By tapping in to amazing and relatable Marvel Comics stories, both classic and new, our goal is to inspire kids to become enthusiastic, lifelong readers especially when they discover a great story or engaging book itself is the ultimate reward," said David Levine, VP and general manager, Disney XD Worldwide.
Disney XD will promote effort through a series of interstitials that will air on the kids cabler. "Marvel Comics Close-Up," hosted by Marvel's chief creative officer, Joe Quesada, and Snyder begin Jan. 21, during the second season premiere of "Ultimate Spider-Man" on Disney XD.
New and classic Marvel Comics stories will also be available at disneyxd.com/comics, and include notable issues such as "Ultimate Spider-Man #7," "Invincible Iron Man #7," "Hulk #3," "Thor #364" and "Marvel Adventures Spider-Man #16."
"Each week, 'Ultimate Spider-Man' encourages viewers to study hard, stay in school and constantly learn more — the same super heroic principles behind 'Marvel Comics Close-Up'," said Jeph Loeb, Marvel's executive VP – head of television, who added that he sees the program as a "long term initiative to promote literacy to our fans with the most action packed, exciting, family friendly comics you'll find in this universe or any other."
Rebecca Campbell, president, ABC Owned Television Stations said, "The effort allows our local communities to identify worthwhile organizations to receive the free books, while also highlighting the value and impact literacy has in our society."
After Burbank, ABC Owned Television Stations in New York, Chicago, Philadelphia, San Francisco, Houston, Raleigh-Durham and Fresno will participate in the initiative and engage with their local communities by nominating an organization, school or library to receive a book donation.
Stations will invite communities to participate in traditional and virtual book drives, as well as register an eligible organization or school reaching low-income families with kids ages 0-18, to receive an ongoing supply of books from First Book.