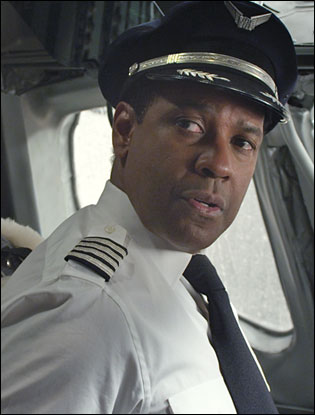 Why he'll win: When he dives into character study ("Malcolm X," "The Hurricane," "Training Day"), Washington's performance moves beyond the screen and into our conscience. Whip's descent into alcoholism, while both in the cockpit and in a hotel room, reminds us that the condition affects a multitude of lives.
Best scene: As the jetliner undergoes heavy turbulence and its systems fail, Whip plays it calm and cool, not even contemplating the unthinkable consequences. To avoid catastrophe, he turns the plane upside down like it's no big deal at all.
Critic's quote: "Washington, as always, is expert at creating a complex character who is both wary and worried, a man who not only flies airplanes but is in flight from his life," says Kenneth Turan, Los Angeles Times.
| HOME | Supporting Actor Contenders >>