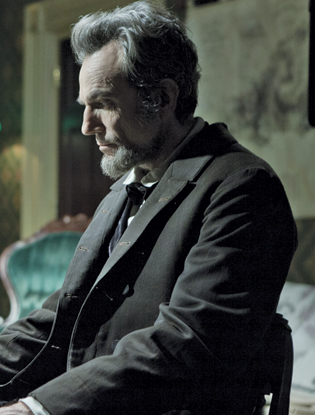 Why he will win: If Day-Lewis could win an Oscar for his portrayal of a corrupt oil man in "There Will Be Blood," consider how much stronger his chances are this time: playing a much loved American president with dignity, grace and multi-dimensionality.
Best scene: In a rare moment of zeal and fury, the reserved 16th president lets loose on his advisers with a passionate plea to move forward on a constitutional amendment to ban slavery. "Blood has been spilled to afford us this moment," he rages, pointing his long fingers at the men in the room. "Now, now, now!"
Critic's quote: "Mr. Day-Lewis works famously, and phenomenally,from the inside out. The mystery at the core of his gorgeous performance … has to do with his masterly grasp of Lincoln's quicksilver spirit," says Joe Morgenstern, Wall Street Journal.
| HOME | Hugh Jackman >>