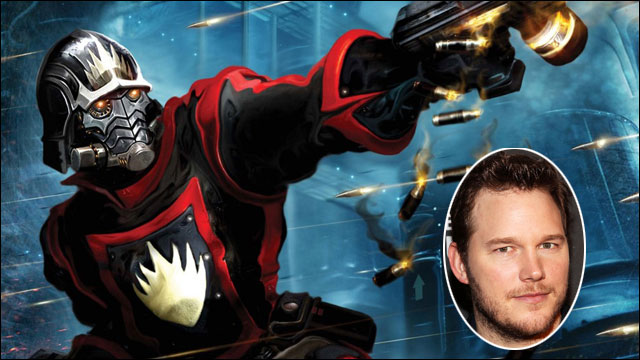 Marvel has tapped Chris Pratt as its leading man for "Guardians of the Galaxy."
Pratt will play Peter Quill, aka Star Lord, the son of a human mother and alien father and leader of a rag-tag group of superheroes who serve as interplanetary police. James Gunn is on board to direct, and Kevin Feige is producing for Marvel.
Studio now looks to cast the remaining members of the team, which include Drax the Destroyer, a sentient tree-like creature named Groot, a raccoon named Rocket and a sword-wielding woman named Gamora. Deadline Hollywood first reported the Pratt casting.
Repped by CAA and Mosaic, Pratt most recently appeared as a member of the Navy Seal team in "Zero Dark Thirty" and can be seen next in DreamWorks' "The Delivery Man."