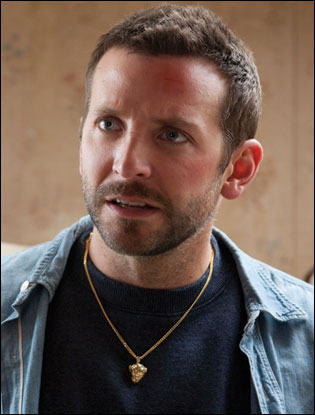 Why he will win: Everyone likes a comer, and Cooper, most known for "The Hangover" movies, shows he's got the dramatic chops as a man beset by bipolar disorder, exuding both bare-knuckled vulnerability and excess energy.
Best scene: In an early manic episode, Cooper's Pat completely loses it after reading Ernest Hemingway's "The Sun Also Rises," breaking into his parent's bedroom in the middle of the night, and releasing an angry tirade: "I mean, the world's hard enough as it is, guys. Can't someone say, hey let's be positive, let's have a good ending to the story?"
Critic's quote: "Cooper gives the performance just the right lunacy and doubt. It's a happy surprise, like watching a goofball student finally ace an exam," says Wesley Morris, the Boston Globe.
HOME | Daniel Day-Lewis >>