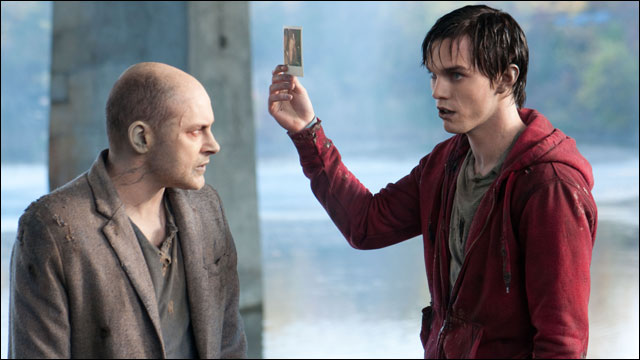 Summit's zombie action-comedy "Warm Bodies" isn't expected to attract a horde of teens this weekend, though enough will turn out to fuel a potential $20 million opening at more than 3,000 Stateside locations.
More modest predictions peg the pic in the low-to-mid teens, though the film's less-restrictive PG-13 rating should help it perform similar to Universal's "Mama" a couple weekends ago. "Mama" outdid expectations by about $10 million, earning nearly $30 million over the long Martin Luther King Jr. frame.
Moreover, "Warm Bodies" has little else to compete with, and certainly nothing that directly targets its core teen demo.
Warner Bros.' R-rated Sylvester Stallone actioner "Bullet to the Head" opens wide at 2,404 playdates, though it's not likely to hit $10 million. The same single-digit fate lies with Lionsgate's "Stand Up Guys," which has a more modest roll out at 659 engagements.
"Warm Bodies," a quirky romantic comedy with zombies, could see a bump from early Valentine's Day moviegoers, except it's unlikely that teens will factor in significantly within that crowd. Instead, they'll probably wait until the holiday itself, which sees four wide releases, including Warner Bros.' young-adult novel adaptation "Beautiful Creatures."