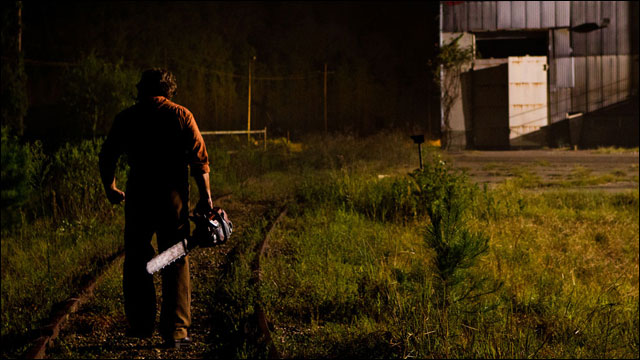 The 2013 domestic box office has some big, fast-starting shoes to fill.
Last year, record-setting "The Devil Inside" kicked off 2012 with $34 million in what's traditionally the horror genre's second home outside Halloween, but Lionsgate chiller "Texas Chainsaw 3D" is expected to perform in the low-to-mid teens.
Warner Bros.' "The Hobbit: An Unexpected Journey" is expected to continue what should be a four-week winning streak, topping "Chainsaw," which bows at 2,654 locations. The film should hold well after last weekend, dropping in the 30% range for a three-day gross in the low-$20 millions.
So far, "Hobbit" has cumed $242 million domestically, with more than $465 million overseas.
This time last year, domestic B.O. greatly overperformed, particularly "The Devil Inside," which pundits expected would debut in the mid teens. The unpredictable nature of tracking horror films — word-of-mouth through the weekend is a big factor — means "Chainsaw" might also beat predictions.
Lionsgate reached core horror fans by airing TV spots during shows including "The Walking Dead." Guys were targeted with advertising during college bowl games, as well as on cable nets including MTV and Comedy Central.
As part of the studio's viral efforts, Lionsgate partnered with Tumblr to create online galleries inspired by the film. The blog site also sponsored ten 10 p.m. screenings on Thursday.
This marks only the second first-quarter release for the "Texas Chainsaw" franchise; most of the other pics bowed in October, including the most recent — 2006's "Texas Chainsaw Massacre: The Beginning" — which opened to $18.5 million. None of the recent "Chainsaw" pics have done exceptional business Stateside, except the 2003 remake, with $80 million domestically. The original Tobe Hooper-helmed 1974 scarer was one of the most profitable independent films of the era.
Lionsgate developed the 3D version, with Millennium Films as a financial partner. The studio has invested $20 million in P&A, though it'll also earn distribution fees.
Along with "The Hobbit," Stateside box office will keep busy with holiday holdovers "Django Unchained," "Les Miserables" and Billy Crystal-Bette Midler laffer "Parental Guidance" still doing business. "Django" has cumed $82 million domestically, just behind "Les Mis," with $84 million. "Parental Guidance" reached $40 million and counting.
Meanwhile, Focus Features expands topical Matt Damon fracking pic "Promised Land," directed by Gus Van Sant, to 1,675 locations. Last weekend, the film underperformed, averaging just $7,000 from 25 locations. Pic's totaled only $295,000 through Wednesday.
Also expanding is Summit's tsunami drama "The Impossible," at 572 engagements, and Sony's controversial "Zero Dark Thirty," at 60. "The Impossible" has cumed almost $650,000 since bowing Dec. 21; "Zero Dark Thirty" has grossed $1.6 million domestically.