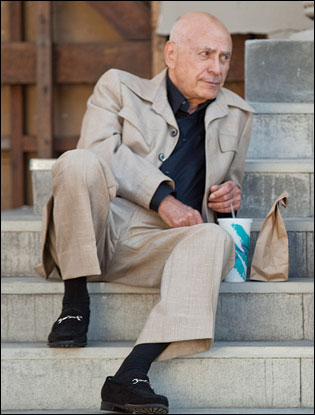 Why he will win: Comedic performances don't always hold sway with Oscar voters, but Arkin, a much beloved Academy regular who won the supporting prize for "Little Miss Sunshine," does a hilarious job of lampooning one of the biz's own.
Best scene: Before a tense and hilarious standoff with a Hollywood agent, Arkin's crotchety producer Lester Siegel spouts off one of the movie's funniest lines: "You're worried about the Ayatollah? Try the WGA."
Critic's quote: "Arkin … is priceless barking out prickly pear lines like 'If I'm doing a fake movie, it's going to be a fake hit,' " says Owen Gleiberman, Entertainment Weekly.
<< Best Actor Contenders | HOME | Robert De Niro >>