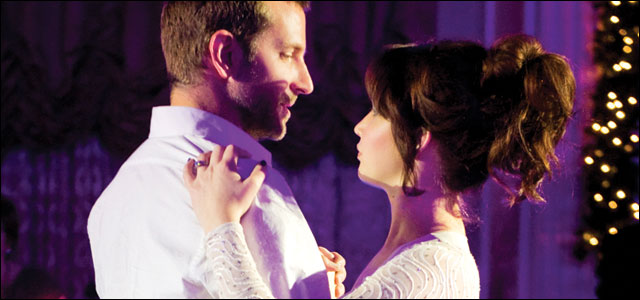 An adaptation of the 2008 Matthew Quick novel, David O. Russell's "Silver Linings Playbook" has already picked up numerous accolades, including the rare achievement of being nominated in all four Academy Award acting categories (the first film to do so since "Reds" in 1981).
Most critics loved the mix of bite and heart in Russell's quirky romantic dramedy, saying that it's "deeply serious and blissfully funny at the same time" (Joe Morgenstern, Wall Street Journal), while making you "laugh till it hurts" (Peter Travers, Rolling Stone). They lauded Russell for striking the right balance and steering the film away from predictability.
The film "serves as a textbook example of why directors matter," wrote Washington Post critic Ann Hornaday. "In any other hands, the adaptation … would be the stuff of banal rom-com fluff or, perhaps worse, self-consciously quirky indie cliches."
While some found the film to be Russell's "most timid and conventional feature," as Richard Corliss of Time wrote, and "more lightweight than lighthearted," as Mick LaSalle of the San Francisco Chronicle stated, they were united in celebrating the sheer chemistry of the thesps.
"For all its flaws, 'Playbook' follows the golden rule: Get the casting right, and everything else will fall into place," wrote New York Daily News critic Elizabeth Weitzman.
Citing the chemistry of Jennifer Lawrence and Bradley Cooper, especially in a scene that had them comparing meds over the dinner table, critics were in top harmony when discussing Lawrence's talent.
"Lawrence … is some kind of miracle," said Travers. "She's rude, dirty, funny, foulmouthed, sloppy, sexy, vibrant and vulnerable, sometimes all in the same scene, even in the same breath."
Variety said: "In a script that never lapses into mundane or uninteresting language, the scenes between Pat and Tiffany are sculpted with an almost David Mamet-like sharpness, amplified onscreen by the intimacy and focus of Russell's direction and the superbly harmonized lead performances." — Justin Chang
Eye on the Oscars 2013: Best Picture
Are directors behind punishing run times? | The upset that wasn't an upset: 'Shakespeare in Love'
Critics praise, punch nominees
Pointed critiques accompany plaudits for the contenders, giving voters plenty to chew on
"Amour" | "Argo" | "Beasts of the Southern Wild" | "Django Unchained" | "Les Miserables" | "Life of Pi" | "Lincoln" | "Silver Linings Playbook" | "Zero Dark Thirty"