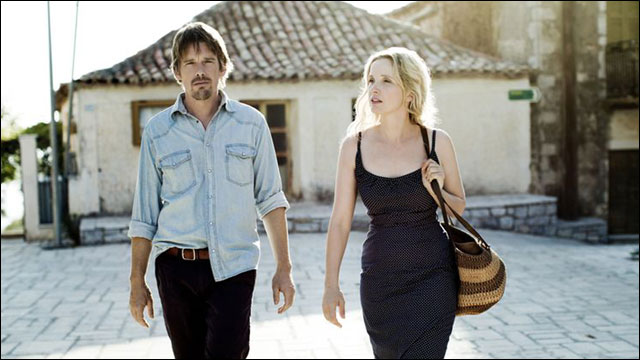 The buying bonanza at Sundance hasn't been a boon for all.
While WME is close to selling out its 10-title slate and Radius-TWC easily leads all distributors with four pickups and counting, there are plenty of buyers, sales agencies and big-name titles on the brink of leaving Park City empty-handed as high prices and competition have squeezed out smaller distribs.
But here's the good news: Buyers are still actively circling top titles "The Necessary Death of Charlie Countryman" (CAA), "In a World" (UTA), and "Emanuel and the Truth About Fishes" (Preferred Content), to name just a few. More deals will coalesce in the days and weeks that follow, and the major agencies are confident their slates will sell out soon.
The agencies
On paper, WME has been best of the fest: Of the 9 titles WME Global head Graham Taylor's team brought to Sundance, seven have sold (two co-repped with CAA), including an early-Friday-morning sale of "Ain't Them Bodies Saints" to IFC. WME's remaining films had offers, with deals expected to close imminently Friday.
CAA still had plenty of product left to move at press time, with eight of its 11 titles still up for grabs, including "Anita," "Hell Baby" and "Very Good Girls." But film finance group co-heads Micah Green and Roeg Sutherland's teams pulled off two of the biggest deals of the fest: "Don Jon's Addiction" (co-repped with WME), which Variety first reported Friday was going to Relativity for $4 million with a major theatrical release; and "The Way, Way Back" (also a CAA-WME co-rep), in what may be the biggest Sundance deal in history at $10 million-plus. With offers on each of its films — several, in some cases — CAA was confident of a sellout.
UTA finds itself in a similar position as CAA, having come to Park City with 11 titles and only three off the board: "Austenland" (Sony) and "Kill Your Darlings" (Sony Classics) and "The Spectacular Now" (A24). Buyers are actively circling all remaining titles, with several deals expected before close of business Friday, and UTA was also sure it would get all of its movies sold.
"We really fell in love with all of our films this year, and we're excited that the market responded with so much energy and enthusiasm," said Rena Ronson, co-head of UTA's independent film group. "It's great for our filmmakers, for Sundance and for the indie business."
John Sloss' Cinetic, which brought nine titles to Park City, flipped "Before Midnight" to Sony Pictures Classics early Friday, marking its fifth sale of Sundance — and probably one of the biggest, given the film's reception and pedigree.
Both ICM and Preferred Content, which brought three and six films here, respectively, were facing a shutout — at least as long as the fest goes on. But both companies confirmed offers on each of its titles, acknowledging that some may take time, particularly with the specialized titles they're repping.
"Many of our most lucrative sales have come to fruition after the festival closes," said international and independent film head Jessica Lacy. "Our job is to make the best deal for the client. On occasion, that precedes the festival; sometimes it's made in tandem; and often, it comes later."
Others, like Paradigm (1-for-5) and Submarine (4-for-10) saw steady business during Sundance, while Millennium sold its only title ("Lovelace") to Radius-TWC.
The buyers
From a buyers' perspective, one might as well call this Sundance "Quinn and Janego Unchained."
Tom Quinn and Jason Janego, the duo from the Weinstein Co.'s boutique division Radius-TWC, locked at least four titles during the fest, including one of those quintessential Sundance moments: After the Tuesday night premiere of "Lovelace" at the Eccles Theater, Team Weinstein surrounded exec producer Avi Lerner in the lobby. Five minutes later, the sides shook on a $3 million deal, and Harvey Weinstein led his posse out wearing big grins.
They made it look easy — but in one of the most competitive and pricey festivals in memory, buyers will tell you that every sale was anything but.
"Every single film was really competitive," Quinn said. "I don't think we've slept much the entire time we've been here."
IFC/Sundance Selcts and Magnolia were the second most active buyers, with four and three titles, respectively: IFC/Sundance Selects got "Ain't Them Bodies Saints," "The Look of Love," "The Summit" and "Dirty Wars,"; while Magnolia snapped up "Blackfish," "Prince Avalanche" and "S-VHS," the sequel to its horror Sundance pickup of last year. But not one single buyer has more than two major titles — and many have been notably silent.
The Lionsgate/Roadside pairing that brought day-and-date VOD titles "Margin Call" and "Arbitrage" out of Sundance has yet to get near a deal, and for good reason: Fresh off the Summit merger and a very active Toronto fest, Lionsgate had the luxury of being extremely disciplined at a time when other buyers were going hog-wild.
Relativity made a splash with "Don Jon's Addiction," for which it plans a regular wide release. Many buyers grumbled that Ryan Kavanaugh and Tucker Tooley overpaid for Joseph Gordon-Levitt's directorial debut, but as one rival acquisitions exec told Variety, "You never really know if someone overpaid for a movie until after it comes out."
Major Sundance players Sony Pictures Classics ("Kill Your Darlings") and Fox Searchlight ("The Way, Way Back") emerged with one title apiece and were in the mix for others.
For smaller distribs, it was a tough year, as larger-than-usual asking prices spooked many off the hunt. Companies like the Film Arcade, Goldwyn Films, Indomina, Oscilloscope and the newly revived Picturehouse were barely mentioned; exceptions included upstart A24, former O'Scope topper David Fenkel's new company, which sewed up fest favorite "The Spectacular Now" for $1.5 million or so; and Anchor Bay made a deal for "The Rambler," in whose production it had a hand.
"There were certainly some pleasant surprises on the features front — Anchor Bay Films picked up 'The Rambler' and we are circling a few others," said Anchor Bay head Kevin Kasha.
And just because the parties on Main St. are over and screenings are winding down doesn't mean the market is cooling. Asked if Radius was done looking at Sundance titles with four films in their back pocket, Radius' Janego said: "No. We're never done. Radius never sleeps!"