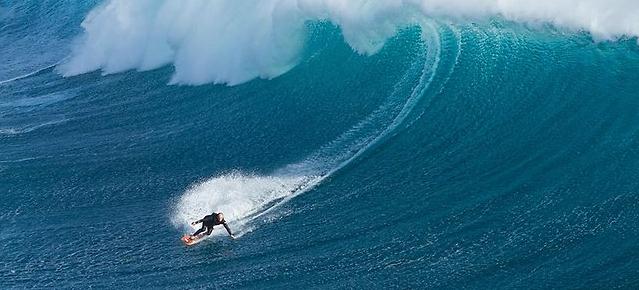 While the Santa Barbara Intl. Film Festival has evolved into an all-star pit stop in the gold rush for Oscar glory, once you get beyond the tony tributes that have come to define this awards season showcase — less than a two-hour drive from Los Angeles — the fest at its core aims to mirror its seaside spirit.
"I've always wanted the festival to be a reflection of this town; like a mosaic, every sidebar, every little section, every piece makes this festival complete," says exec director Roger Durling, now in his 10th year. "I want it to be a reflection of Santa Barbara as a community."
To this end, the programming for the 28th edition — comprising 155 films from 49 countries over 11 days — skews toward the environmental and the sociological, which mirrors both the community's geographic location and its mixture of wealthy denizens and working-class Latino population that largely defines its culture.
The fest's 13 world and 32 Stateside preems include a retrospective of the late nature cinematographer and local citizen Mike deGruy. There are no fewer than four surf films, including "Storm Surfers 3D" and "Discovering Mavericks," as well as a swath of films dealing with global and social issues that Durling says are relevant to both locals and visitors. These include Salomon Shang's "El milagro," which attempts to expose Peru's child-labor foibles; Corey Ogilvie's "Occupy: The Movie," which sheds light on the anti-corporatist movement; and the opener, "Disconnect," which deals with human connectivity in a hard-wired but paradoxically disconnected world.
Though many films venture into international territory, Durling says the offerings are representative of Santa Barbara's diverse community. By including a multitude of flavors, he says, the fest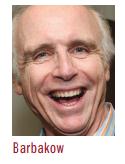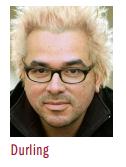 becomes more accessible to wider audiences. Fest chairman Jeff Barbakow says Durling's direction and vision has helped the fest's growth exponentially. "When we first started there were around 400 festivals in the U.S. and we were just one of many," he says. "But now it's evolved into a terrific festival which is noticed by all."
Barbakow cites programs such as the 10-10-10 screenwriting competition for high school and college students, the AppleBox program for families and the Field Trip to the Movies program for middle schoolers — now called Mike's Field Trip to the Movies, in honor of deGruy, who died last February in a helicopter accident.
"(The Field Trip to the Movies is) the festival's pride and joy," Durling says. "(Mike) was one of my best friends, and 10 years ago he wanted to do this program where we would bring in third-graders to sixth-graders and we would teach them about film. Mike grew that program in leaps and bounds for 10 years."
Barbakow and Durling say the fest's disparate pieces have meshed over the years and are embraced by neighboring and far-reaching attendees."In my mind there's two festivals," Durling says. "There's one to get international notoriety and attention, and then there's one that keeps our community together — and each one feeds off the other."
Fest schedule:
Opening Night Film and gala
'Disconnect' ( Henry-Alex Rubin ), screening 8 p.m. today, Arlington Theater; gala 10 p.m. Paseo Nuevo Courtyard
INT'L Gala
'No' ( Pablo Larrain ), 4:30 p.m. Saturday, Lobero Theater
Insight: Directors on Directing
11 a.m. Saturday, Lobero Theater, Variety 's Peter Bart will moderate.
Insight: It Starts With the Script
2 p.m. Saturday, Lobero Theater, will include IndieWire's Anne Thompson.
Insight: Movers and Shakers
11 a.m. Feb. 2, Lobero Theater, with discussion led by Los Angeles Times film writer, John Horn.
Insight: Creative Forces: Women in the Business
2 p.m. Feb. 2, Lobero Theater, moderated by Madelyn Hammond , prexy of Madelyn Hammond & Associates
Closing Night Film and Awards Ceremony
'Wasteland' ( Rowan Athale ), 7:30 p.m. Feb. 3, Arlington Theater
Related Link:
• Oscar nominees are poised for their closeup