Just as the festival is foregrounding Dutch movies this year, Rotterdam's co-production market CineMart is also making the most of local projects. "We are looking at how we can use the festival and the market to profile Dutch films and projects better internationally," says CineMart topper Marit van den Elshout.
The five Dutch feature film projects in this year's selection were announced separately, a week before the rest of the field. They include new work by veteran helmer Alex van Warmerdam and festival regular David Verbeek, alongside relative newcomers such as Boudewijn Koole, whose debut "Kauwboy" was the Dutch candidate for the foreign-language Oscar this season.
"We had a really good year in terms of Dutch projects, so it was not very difficult to make a slightly bigger selection," says van den Elshout. "A lot of them have international potential and can find international partners."
To do that they will have to overcome a perception that it is difficult to co-produce with the Netherlands, chiefly because money is scarce. However, co-production funds often remain untapped and open to bids. "We want to help build awareness that co-producing with the Netherlands has changed and become easier."
CineMart's role could also reach beyond the festival period. "We are having a lot of discussions with Dutch producers about how we can help throughout the year. For example, to see how, on a networking level, we can help them a little bit more when we go to Cannes or other festivals and markets."
The Dutch presence in CineMart stands out all the more this year since the selection is a relatively slim 33 projects. "We always prefer to be smaller rather than bigger," van den Elshout says.
High-profile projects include new features from Masahiro Kobayashi ("Bashing") and Yorgos Lanthimos ("Dogtooth"). The lone U.S. director on the list is Matthew Porterfield, who will be pitching "Sollers Point," a follow-up to "Putty Hill" and "I Used to Be Darker."
Some of the geographical variation in the lineup is down to greater competition.
"There are a lot of strong regional markets at the moment," van den Elshout says, flagging the Middle East as an example. "There are Doha and Dubai, which are very good markets. The industry goes there, so they need to reach out less to other markets."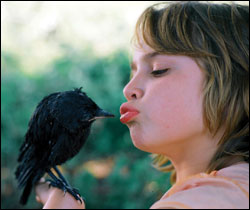 Closer to home, the number of projects coming from Belgium has decreased sharply, thanks to a national tax shelter that has proved highly effective in feeding the local industry. Usually well-represented, there are no Belgian projects at CineMart for the second year running.
Neither trend is dramatic enough for CineMart to react. "We receive the projects that we want to receive and we are happy with the lineup," van den Elshout says.
Instead it is concentrating on doing more for select types of project, such as those in its Boost section, which get additional mentoring, and those that blend art and cinema. This year five projects are presented in a separate Art:Film section, a joint initiative with Danish documentary film festival CPH:DOX.
This includes work by Pierre Bismuth, who had a hand in writing "Eternal Sunshine of the Spotless Mind," and Sergio Caballero, whose "Finisterrae" took a Rotterdam Tiger in 2011. A Dutch connection comes through Amsterdam-based video artist Fiona Tan.
"We will be much more hands-on in what we offer these projects," van den Elshout explains, adding that support will continue throughout the year. "The aim is to create a space in which we can discuss, in a practical way, what these projects need from both worlds, how they can finance, how they can distribute."
CineMart is likely see more change in the years to come as its funding shifts. "We don't have that much room to maneuver," she concedes.
Coin from the Netherlands Film Fund is likely to disappear after this edition, which will be "a challenge" but not fatal. European Union support will continue, but may undergo a change in emphasis as the Media program ends and its successor, Creative Europe, starts in 2014. "It will be a good time maybe to change our formula."
Rotterdam Film Festival/Dutch Cinema 2013
Dutch pics grab the spotlight | Cinemart draws on local talent | Smallscreen fare makes a big splash