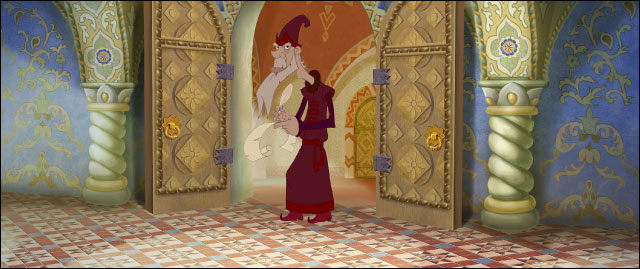 It's all change in Russia where a palace coup late November by the Ministry of Culture to take overall control of an annual nearly $200 million of state film spending means a new set of rules on accessing soft money for producing local pics and international co-productions.
Proposals to bring in quotas, ensuring 20% of films in exhibition are Russian and impose VAT of 18% on foreign films, proposed by a leading member of the Kremlin's ruling party United Russia, are likely to be fiercely resisted by an industry that regards them as ideologically motivated and out of touch with market realities.
Most industry figures take a robust approach to the moves by the culture minister, Vladimir Medinsky, and parliamentary deputy speaker Sergey Zheleznyak to use policy to engineer an increase in the share of Russian films in the country's annual $1 billion-plus box office, which has dropped to around 13% compared with 25% or more as little as five years ago.
"Quotas won't help Russian films and imposing VAT on foreign films will simply lead to higher ticket prices and further reduce the numbers of cinemagoers," says Alexander Rodnyansky, one of Russia's top producers. "I don't see any particular problems for Russian films; we've never had a shortage of films and the market share always depends on one or two exceptional films performing well."
Politicians would be celebrating, instead of complaining, if the $30 million achieved in the first two weeks of 2013 by box office hit cartoon "Three Warriors on Distant Shores" had been counted in 2012 figures, Rodnyansky adds.
His planned releases for 2013 and projects in development reflect this bullishness.
"The Mystery of Dyatlov Pass" is an English-language thriller with elements of "found footage" directed by Renny Harlin, about a group of young American documentary filmmakers investigating the (true) story of a team of Russian alpinists who went missing in the Ural Mountains in 1959 only to be found dead later in unexplained circumstances.
Produced by Rodnyansky's Non-Stop Prods., Harlin's company, Midnight Sun Pictures, and K-Jam Media, the $4.5 million budget film — dubbed into Russian, will be released across Russia on more than 600 copies through Rodnyansky's A Company Releasing and Fox, the same team that handled the successful release of "Cloud Atlas" in Russia last year, where that film grossed $16.5 million.
Also, Russia's first 3D Imax feature — a retelling of the epic story of the battle of Stalingrad — is pencilled in for a 1,000 or more prints release in the autumn.
Lastly, Rodnyansky is working on a project about the founder of Russia's answer to Facebook, VKontakte. Launched in 2006 by St. Petersburg U. grad Pavel Durov, VK — as it is now known — has become Russia's No. 1 social networking site, with features such as the ability to download music and video files free of charge, making it more popular than Facebook and other sites.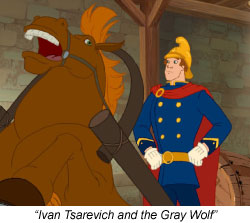 Rodnyansky bought the movie rights to a Russian-language account of the success of VK published last year, and plans to go into production this summer with a release planned for next year.
Other leading producers are also irritated by the political manoeuvring over film funding and policy.
Sergey Selyanov, whose company STV produced Russia's biggest grossing film last year, kids' toon "Ivan Tsarevich and the Gray Wolf" (which took north of $20 million), and "Three Warriors on Distant Shores," which took $30 million in the first two weeks of this year, says quotas will do nothing but harm to the Russian film industry.
"I am undecided about VAT on foreign films — this is something I need to look into in more detail, but quotas are a bad idea; they make no sense," he says.
If Russian policymakers want to see better box office share for local-language films they needed to encourage higher-quality projects, he suggests. Improved training of crew, directors and cinematographers could also help raise the game.
"Half the 200 or so Hollywood films that screen every year here are not big successes, doing less than $500,000 at the box office. But they take up a lot of screen space. Still, that is not a reason for quotas," he says.
Anatoly Maximov, who produced Russia's 2004 breakthrough sci-fi hit "Night Watch," directed by Timur Bekmambetov, says the biggest challenge to the Russian film industry is rampant Internet piracy, and the under-reporting of box office receipts, which represents as much as half of all takings in many theaters.
New Ministry of Culture regulations imposing fines of up to $25,000 for failure to accurately report box office receipts were due to be introduced on Feb. 12, he said, but given that Russia still has no centralized, computerized system for controlling ticket sales, it was unclear how the new regulations would be policed.
Berlin Daily Spotlight 2013: Russia
Biz tires of Putin mouth disease | EFM: Key mart for Russians | Top Russian films being sold at the Berlin market