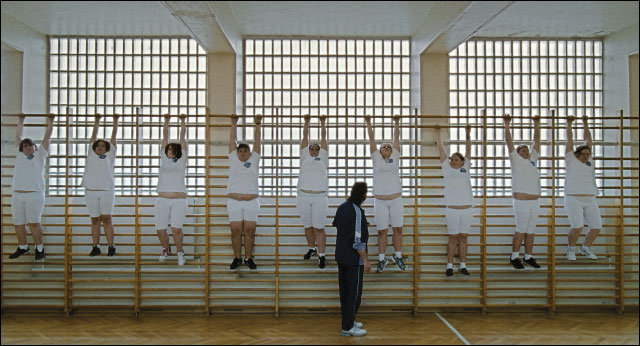 Michael Haneke and Ulrich Seidl may cast long shadows over the Austrian film industry, but a closer look shows a blossoming film scene bubbling over with diversity and young talent. The Austrian cinema looks set for another strong year with a muscular lineup of upcoming films that follow major achievements by Haneke and Seidl.
The Golden Globe; the Palme d'Or; four European Film Awards, including best picture; and five Oscar nominations for Haneke's "Amour" speak for themselves. Seidl has managed his own impressive feat in landing the three films of his "Paradise" trilogy in the main sections of all three major fests — Cannes, Venice and Berlin — within a one-year period. It's an achievement seen only once before, with Krzysztof Kieslowski's "The Three Colors" trilogy.
"It's been an amazing year," says Martin Schweighofer, managing director of the Austrian Film Commission. "2012 was unbelievable, and what's amazing is that it just keeps going."
Seidl's trilogy, which centers on three women's unfulfilled desires, has so far done well: "Paradise: Love" won this year's Austrian Film Award, "Paradise: Faith" took a special jury prize in Venice and "Paradise: Hope" is in Berlin's main competition.
Seidl agrees that the fest premieres are quite an accomplishment, adding that he was especially happy to get the films to screen in the order that he wanted, beginning with Cannes' invitation for "Love," about an Austrian woman who travels to Kenya as a sex tourist, and "Faith," about an obsessively devout Catholic in an unhappy marriage with a disabled Muslim, which went on to screen in Venice.
In "Hope," the 13-year-old daughter of the sex tourist from "Love" spends her summer vacation at a diet camp in the Austrian countryside, where she falls in love with a doctor 40 years her senior.
"I had hoped that Berlin would also say yes, but you can only hope. You can't really influence these things," Seidl says.
In addition to the competition screening of "Hope," the entire trilogy will unspool for the first time Wednesday at Berlin's Akademie der Kuenste.
Seidl originally set out to make one episodic film about three females, but in the end had so much material that he decided on three separate, stand-alone films.
While his films are often described as harrowing, Seidl says he does not set out to show ugly and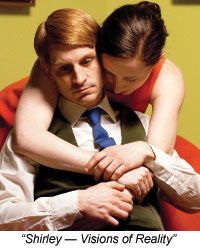 unpleasant truths, but rather simple reality as it is and in which viewers recognize those unpleasant truths. "I'm just the messenger," he adds.
Three other works from Austrian messengers are screening in Berlin: Gustav Deutsch's "Shirley — Visions of Reality" and Anja Salomonowitz's "727 Days Without Karamo," both of which unspool in the Forum sidebar.
Produced by Vienna-based KGP, "Shirley" weaves together 13 paintings by American artist Edward Hopper into a cinematic narrative chronicling the life of a fictional actress from the 1930s to the 1960s.
In "727 Days," Salomonowitz looks at the plight of bi-national couples in Austria, employing stylized settings to tell the story of various families forced apart by the country's tough immigration laws.
Screening in the Perspectives German Cinema section is Tizza Covis and Rainer Frimmel's "The Shine of Day," which won the top prize at this year's Max Ophuls Film Festival in Saarbrucken; the pic stars Philipp Hochmair as a young and successful actor who has difficulties distinguishing his fictional life on stage from reality.
In addition, the Berlinale's European Film Market is presenting an additional 20 Austrian films and co-productions, among them Daniel Hoesl's Sundance and Rotterdam screener "Soldier Jane," a social critique about two women seeking to break out of their social constraints, and Barbara Albert's San Sebastian title "The Dead and the Living," about a young woman's investigation into her grandfather's role in the war.
Other market screeners include Huseyin Tabak's family film "A Horse on the Balcony," about an autistic boy's equine friendship; and Florian Flicker's "Crossing Boundaries," about a young Austrian soldier sent to spy on a couple suspected of smuggling illegal migrants; the pic won the Cicae art cinema award in Sarajevo last year.
Projects in the works include Ernst Gossner's wartime drama "The Silent Mountain," starring William Moseley ("The Chronicles of Narnia"); Andreas Prochaska's Alpine western "The Dark Valley" and Marvin Kren's icy horror pic "Glazius."
"Diversity has always been the key," says Schweighofer. "We have genre films: family entertainment, comedies, dramas, mountain films, thrillers, horror, even zombie films. There's a lot of different things going on."
While he praises the success of Haneke and Seidl and the strong Austrian showings in Sundance, Rotterdam, Saarbrucken and Berlin, Schweighofer stresses that there's plenty more yet to come from a new generation of filmmakers.
"We have the films from very well-known directors like Michael Haneke, Ulrich Seidl, Michael Glawogger and Stefan Ruzowitzky, but just as important are those that are first-time directors and we are in a very fortunate position to have a large number of first-time directors whose films are being recognized."
RELATED LINKS
• 'Amour' puts Wega Films in the spotlight