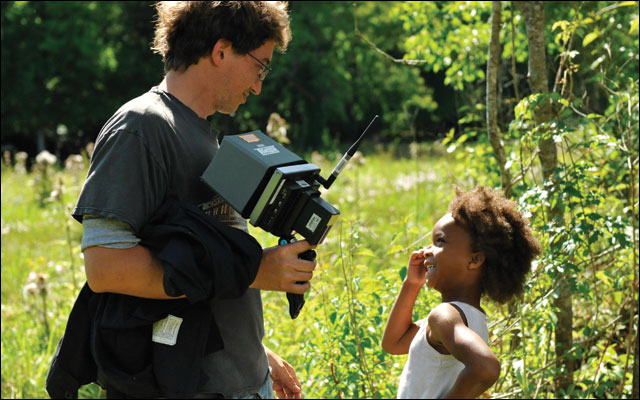 Something about Louisiana has its hooks in "Beasts of the Southern Wild" director Benh Zeitlin, so much so that the bayou community seduced him into making her his muse.
"I had been there as a kid, and I had constantly told people throughout my childhood that I was going to move there," recalls the New York native, whose first stab at capturing the region's spirit came with his post-Katrina short, "Glory at Sea."
He returned several years later with co-writer Lucy Alibar, determined to adapt her experimental play — a father-daughter myth in which the ailing patriarch's rapidly disintegrating condition has an devastating impact on the natural world around them — to that milieu.
"As you drive south in Louisiana, there's basically an environmental apocalypse moving from the Gulf of Mexico inland, with the salt-water infusion, the rising water and the barrier islands falling apart," Zeitlin says. The duo wrote a version of the script to suit the region, then overhauled it according to the feedback of their cast — all locals, all non-pros.
"We did a massive revision of the script in collaboration with the actors, going through each line and asking, 'How would you say this?' " he says. "It wasn't like we locked the script and then went down there and executed it. We had a very fluid plan responding to the world that we were discovering as we did our research."
Zeitlin's organic approach affected all aspects of the production, including a last-minute overhaul when the BP oil spill happened eight days before shooting was scheduled to start.
"Everybody signed up because they wanted to go on the crazy adventure that is this film," Zeitlin says, insisting that the film's success has caught everyone by surprise. "People really did it for the experience of being on the water in a homemade boat in 110-degree weather."
| HOME