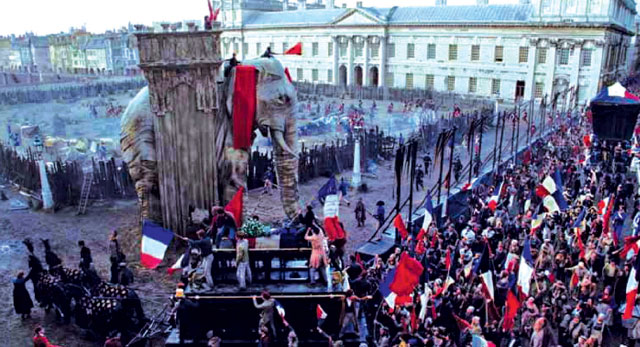 "Whenever I design a set for a film, I want to make a whole world, so when the actors arrive they are completely immersed in a bubble of belief. The set was really cold, really drippy, and it smelled horrible."
Such is the immersive approach to design expressed by "Les Miserables" production designer Eve Stewart to the ADG's journal, Perspective. Her training in the theater proved a formidable foundation to her craft, which was then honed in British TV. Eve brings to all her undertakings an uncanny ability to elevate our emotions while creating stunning visual imagery.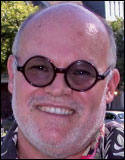 "I wanted to marry my theatrical skills with my film experience," she said. "From the stage musical, I wanted to borrow an oversized, exaggerated element for some of the buildings, which is compatible with the musicality of the piece. Combining this with our research, my team and I were able to create a world both realistic and emotionally heightened to match the story."
Filling three large Pinewood stages, Eve and her collaborators re-created the slums, docks and sewers of a long-lost Paris and France, achieving a grand operatic realization without sacrificing the intimacy and importance of the smallest details.
"My crew is so versatile! I work with people who have been to art school rather than film school. They've often worked in theater," Stewart continued. "Working with director Tom Hooper has been great for my art. We both love research and strive for historical accuracy. I love his vision, trying to get worlds to come to life, while investing them with the spirit and emotion of the piece. I've been working with the same people for years, like supervising art director Grant Armstrong, set decorator Anna Lynch-Robinson, cinematographer Danny Cohen, and costume designer Paco Delgado. We move together like one."
Walsh is president of the Art Directors Guild. His credits include "Desperate Housewives."