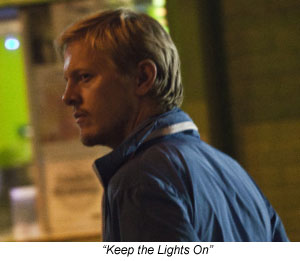 Stars make indie films happen. Or do they?
While the specialty industry will always have its celeb supporting players (see Bruce Willis in "Moonrise Kingdom") or stars trying out a new direction (four words: Helen Hunt sex therapist), several of this year's Spirit Award nominees deliberately bypassed the agency packaging route, casting actors that captured the essence of a role rather than a financier's checkbook.
Spirit-nominated writer and director Ira Sachs, for one, had worked with Pierce Brosnan and Rachel McAdams on his previous film, "Married Life." But for "Keep the Lights On," a more intimate story about the tumultuous relationship between two gay men, he went the truly indie route, casting little-known Danish actor Thure Lindhardt as the lead.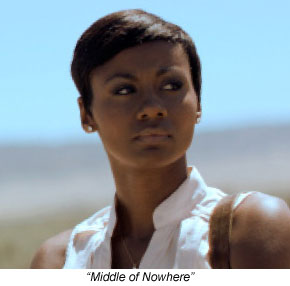 "Based on the subject matter, and the nakedness of the performances, both emotionally and physically, I needed to approach it very comfortably and openly," Sachs says. "And because we still have this Puritan history here, it would have been harder to make it with an American star."
Writer-director Ava DuVernay ("Middle of Nowhere") cast a wide net in search of her protagonist, a nurse grappling with her husband's extended jail sentence, taking agency meetings and using a casting director. But when Emayatzy Corinealdi auditioned for the part, "She blew us away," says DuVernay, who also notes they could cast an up-and-comer because the film's modest financing needs were not contingent upon casting. "With $250,000, it was less predicated on the name game and more about who can I get a down-and-dirty with?."
Likewise, Benh Zeitlin's low-budget "Beasts of the Southern Wild" was almost fully financed when they began to search for their Hushpuppy, eventually discovering Quvenzhane Wallis among thousands of girls. Originally, the filmmakers planned to cast a professional actor in the role of Hushpuppy's father, but after putting her together with New Orleans baker Dwight Henry, the connection was undeniable. "It felt like a family," Zeitlin told USA Today. "And when it feels right, you just have to go for it."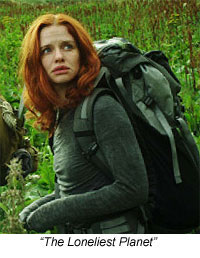 Similarly, "The Loneliest Planet" filmmaker Julia Loktev chose to cast for chemistry first, regardless of name value, when it came to a female counterpart to the movie's male star, Gael Garcia Bernal. "It might have been more practical to cast a name for that part," she says. "But when I saw (Israeli actress Hani Furstenberg), I loved her, and when we got Gael and her together, they felt like a real couple. And ultimately, that's what mattered most."
All the filmmakers acknowledge that casting top talent, and the foreign pre-sales value that comes along with it, enters their conversations with producers. But they also feel some rising thesps are so talented they can't be overlooked.
"When you know there's an actor that is that good, it's a miscarriage of justice not to cast them," says James Ponsoldt, director of the Sundance hit "The Spectacular Now," starring upcoming actors Miles Teller and Shailene Woodley, and "Smashed," whose star Mary Elizabeth Winstead received a Spirit nom this year.
"It's great to be advocates for really amazing actors," adds Ponsoldt. After all, if name talent may help produce indie films, the pics help produce plenty of name talent in the long run — i.e. there would be no Jennifer Lawrence of "Silver Linings Playbook" if it were not for an indie director gambling on her with "Winter's Bone."
Frankly, many indie filmmakers aren't so sure that name talent is really that crucial for indie cinema, which often relies on critical support over star power. As Loktev says, "It's really more about the movie than the actor."
While recognizable talent may mitigate financiers' risk, DuVernay (a former publicist) argues that fresh faces can often be just as marketable as veterans. "I know very well that it is just as possible, and sometimes easier, to book press and editorial for a breakout than it is for an actress that you know: They want that Brit Marling; they want that Emayatzy Corinealdi," says DuVernay. "I think stars are given more weight in the indie world than they should."
And the nominees are:
BEST FEATURE
"Beasts of the Southern Wild" – Producers: Michael Gottwald, Dan Janvey, Josh Penn
"Bernie" – Producers: Liz Glotzer, Richard Linklater, David McFadzean, Dete Meserve, Judd Payne, Celine Rattray, Martin Shafer, Ginger Sledge, Matt Williams
"Keep the Lights On" – Producers: Marie Therese Guirgis, Lucas Joaquin, Ira Sachs
"Moonrise Kingdom" – Producers: Wes Anderson, Jeremy Dawson, Steven Rales, Scott Rudin
"Silver Linings Playbook" – Producers: Bruce Cohen, Donna Gigliotti, Jonathan Gordon
FEMALE LEAD
Linda Cardellini, "Return"
Emayatzy Corinealdi, "Middle of Nowhere"
Jennifer Lawrence, "Silver Linings Playbook"
Quvenzhane Wallis, "Beasts of the Southern Wild"
Mary Elizabeth Winstead, "Smashed"
MALE LEAD
Jack Black, "Bernie"
Bradley Cooper, "Silver Linings Playbook"
John Hawkes, "The Sessions"
Thure Lindhardt, "Keep The Lights On"
Matthew McConaughey, "Killer Joe"
Wendell Pierce,"Four"
DIRECTOR
Wes Anderson, "Moonrise Kingdom"
Julia Loktev, "The Lo n eliest Planet"
David O. Russell, "Silver Linings Playbook"
Ira Sachs, "Keep The Lights On"
Benh Zeitlin, "Beasts of the Southern Wild"
FIRST FEATURE
"Fill the Void" – Director: Rama Burshtein; Producer: Assaf Amir
"Gimme the Loot" – Director: Adam Leon; Producers: Dominic Buchanan, Natalie Difford, Jamund Washington
"Safety Not Guaranteed" – Director: Colin Trevorrow; Producers: Derek Connolly, Stephanie Langhoff, Peter Saraf, Marc Turtletaub
"Sound of My Voice" – Director: Zal Batmanglij; Producers: Brit Marling, Hans Ritter, Shelley Surpin
"The Perks of Being a Wallflower" – Director: Stephen Chbosky; Producers: Lianne Halfon, John Malkovich, Russell Smith
BEST SCREENPLAY
Wes Anderson & Roman Coppola – "Moonrise Kingdom"
Zoe Kazan – "Ruby Sparks"
Martin McDonagh – "Seven Psychopaths"
David O. Russell – "Silver Linings Playbook"
Ira Sachs & Mauricio Zacharias – "Keep the Lights On"
BEST FIRST FEATURE (Award given to the director and producer)
"Fill the Void" – Director: Rama Burshtein; Producer: Assaf Amir
"Gimme the Loot" – Director: Adam Leon; Producers: Dominic Buchanan, Natalie Difford, Jamund Washington
"Safety Not Guaranteed" – Director: Colin Trevorrow; Producers: Derek Connolly, Stephanie Langhoff, Peter Saraf, Colin Trevorrow, Marc Turtletaub
"Sound of My Voice" – Director: Zal Batmanglij; Producers: Brit Marling, Hans Ritter, Shelley Surpin
"The Perks of Being a Wallflower" – Director: Stephen Chbosky; Producers: Lianne Halfon, John Malkovich, Russell Smith
Film Independent Spirit Awards 2013:
The great unknowns of the Indie Spirit Awards
Piaget Producers Award | Truer Than Fiction Award | Someone to Watch Award