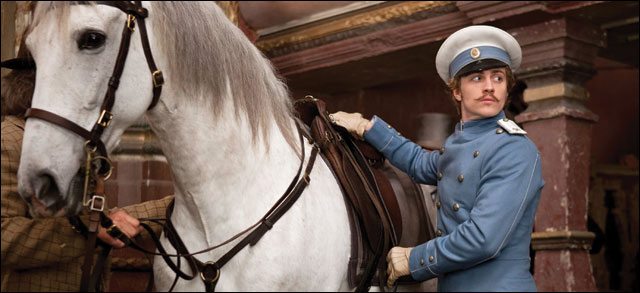 The elaborate theatrical artifice on view in Joe Wright's bold, risky take on Tolstoy's "Anna Karenina" constitutes the film's defining trait. And it's these production qualities that largely account for the star-crossed romance's four Oscar nominations. So it's especially surprising that this very theatricality was actually part of a last-minute redesign necessitated by unexpected budget cuts.
And despite Seamus McGarvey's previous Oscar-nominated work for Wright on "Atonement," the British d.p. was a late addition to the "Anna Karenina" team, joining the project a mere three weeks prior to the first day of shooting after Phillipe Rousselot dropped out due to health reasons.
"Inevitably, the redesign transforms the film, but I think it also improves it and lends it a unique character," McGarvey says. "The theatrical conceit allows you to be much more reductive in the staging without losing the profundity and resonance of the book."
Tom Stoppard wrote the script. More than 100 sets were built on or near Stage C at Shepperton Studios, with fluid scene segues in mind. McGarvey chose 35mm film in part because he thought the format would help blend textures and smooth the transitions from the stage to actual exteriors. Dynamic lighting also plays an important role in these in-camera transitions.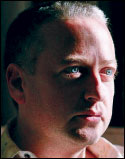 Except for a couple of exterior situations, McGarvey shot on stages — the first time in his career he had done so to that extent.
"I loved working in a studio because the degree of control was enormous," he says. "Even for the horse-racing scenes, we were creating ambient daylight in the studio, and that was lovely."
McGarvey says he followed Tolstoy's cues when it came to contrasting corrupt city life with the more idyllic rural settings.
"There is something more tangible and real and true about the scenes in the country," he says. "We needed natural exterior light that communicated the hopeful dawning of a new era, and luckily, what we got was exquisite. In the St. Petersburg scenes, the light we created is more stark and brittle, and less heliocentric."
At the end of the shoot, the filmmakers travelled to a desolate frozen lake near the Russian-Finnish border where the air temperature was 40 degrees below zero.
"I've never had a more difficult shoot," McGarvey says. "But I'll never forget how wonderful it was to see the actors and crew unified and bonded together by the adversity. The light was ethereal all day, with low winter sun raked across. The shadows were all aquamarine and the sky and the ambience had a hint of lilac. When I reflect on it now, it's one of my most satisfying filmmaking experiences."
McGarvey is preparing to shoot "Godzilla" for director Gareth Edwards.
Eye on the Oscars 2013: The Cinematographer
Cinematographers in tight race
Roger Deakin | Janusz Kaminski | Seamus McGarvey | Claudio Miranda | Robert Richardson