'Lincoln' tops Oscar noms with 12 |

The nominations | The scorecard | Reactions to the nominations | Music brings contrasts, global view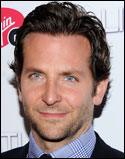 Bradley Cooper didn't care that he wasn't David O. Russell's first choice for "Silver Linings Playbook" — he's just grateful that he got to work with such an impressive clutch of creatives.
"Anthony Hopkins once told me you are never the first choice, so I just take everything as it comes and if someone wants me to go into the trenches and fight with them, and that person is David O. Russell, than I'm more than happy to do that," Cooper said. "I have been grateful to work with so many ensembles and this one is up there with one of the best. What made this unique was the tone of the film and how it was at that sports-car level in how it jumped from a drama to comedy so quickly."
* * *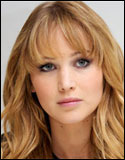 "Silver Linings Playbook" star Jennifer Lawrence thought she was going to wake up early Thursday morning but decided instead to sleep in, waiting for her parents to share the Oscar nominations news.
"They told me the entire cast was nominated, which is unbelievable!" Lawrence said. "I had been wanting to work with David O. Russell for years because he's my favorite director. I love his characters and what he does with actors.
"I was just awestruck by the character of Tiffany, who was a complete mystery to me. I just found her fascinating. We put our hearts and sweat and tears into this movie and it's everything we could ask for."
Regarding her fellow nominees in the leading actress race — Jessica Chastain, Emmanuell Riva, Quvenzhane Wallis and Naomi Watts — Lawrence said, "I can't believe I'm in the same category with these women."
The actress said she didn't have any big celebration plans following her nomination but that she does expect to take either her parents or her brothers to the Oscar ceremony.
* * *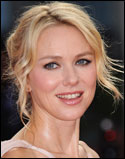 Naomi Watts was wary when she was first approached for "The Impossible." She had no interest in being part of an exploitative disaster pic about the tsunami that devastated the coast of Thailand in 2004. But she was convinced after reading the script and learning that Juan Antonio Bayona ("a proper filmmaker") was helming.
"When I came into close contact with Maria, the woman I play, I came to understand the emotional drama of the story much better," Watts said. "I feel in love with the character and story of people who were there on their Christmas holiday, in paradise who had no preparation for something like this. So many of those people didn't even know what a tsunami was."
As she embarks on the last leg of kudos season, Watts is a free agent as far as new projects are concerned. "I have lots of things simmering that I have to decide upon," she said.
* * *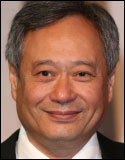 "Life of Pi" director Ang Lee was in the middle of a dream he couldn't remember when he was awoken by his assistant with news of the pic's bevy of Oscar noms.
Lee said he was struck by a number of surprises in this year's batch of noms.
"My (directing) category was surprising in that some of my colleagues didn't get nominated, but I'm happy for the ones who did. I was surprised by our nomination for best song," he said.
Lee was quick to credit 20th Century Fox for having the guts to make "Life of Pi."
"Fox took a leap of faith making this movie. The project came to me first and it took a year and a half to settle on the budget, but after that they took a leap of faith and I'm glad they trusted us and gave the project a chance. It was an unusual decision turning a philosophical book into a movie," he said.
"People said the novel was un-filmmable and it was very challenging but not just technically. It's about faith and it's hard to talk about that in movies. How do you bring up the second story and pull the rug out from under people's feet and try to win them back at the end. If you think about the difficulty with the tiger and the kid and all the water work, it's daunting, but it's exciting at the same time. I'm excited by challenges."
* * *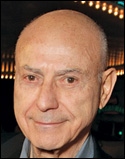 Alan Arkin has earned a lot of praise for the humor he brought to his role in "Argo" as producer Lester Siegel, but his challenge as an actor was to keep his character's focus on the seriousness behind the faux-film CIA endeavor.
"We didn't want to let the humor just spill over into jokes that had nothing to do with the mounting tension of the main experience," Arkin said. "It was important the the seriousness of the event was the underlying part of the film, in spite of the humor."
Arkin brought his first-hand experience with Hollywood types to his portrayal of Siegel, citing Jack Warner and Sydney Pollack as personalities that influenced his thinking on the character.
After more than five decades in the biz, Arkin is hardly jaded — he's grateful to back in the Oscar swirl this year. "There's no way to be happier than putting on a tuxedo and going through a room full of people screaming."
* * *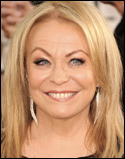 "Silver Linings Playbook" star Jacki Weaver is ready for her second waltz around Oscar's dance floor.
The Aussie actress was nommed two years ago for "Animal Kingdom" but expects the experience to be much different this year. "This time around I'm not fearful. I'm a lot calmer now that I know what to expect and what the procedure is. Doing 62 interviews on the red carpet is de rigueur, so I'm forewarned and ready to take it on."
She's grateful to director David O. Russell and fellow cast members Bradley Cooper, Jennifer Lawrence and Robert De Niro for the opportunity to show another side of herself in "Silver Linings."
"I've gone from playing one of the nastiest, most wicked bitches of a mother in 'Animal Kingdom' to playing one of the sweetest, most wonderful mothers in 'Silver Linings Playbook.' It was also a real privilege to play an authentic American and a Philadelphian at that, because no one talks like them," she said.
* * *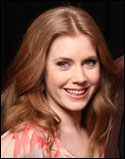 When it comes to her co-stars in "The Master," four-time Oscar nominee Amy Adams is a woman of faith.
"The performances are so unique and transcendent really," Adams said of Philip Seymour Hoffman and Joaquin Phoenix. "I'd work with Philip on every film if I could."
The actress, who juggled Oscar reaction interviews and a crying baby Thursday morning ("Sorry! Two-year olds!"), thinks Paul Thomas Anderson's religion-themed drama will be "just as brilliant 10 years down the road," best picture nomination or not. She hopes the Oscar attention will encourage more people to see the pic, or give it a second chance in some cases.
"The way that Paul crafts characters, everything speaks to his skill as a filmmaker," Adams said. "I hope people revisit it."
* * *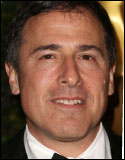 It took five years get "Silver Linings Playbook" off the ground, a process that only made helmer-writer David O. Russell work harder on perfecting the final product, which scored eight Oscar bids.
"It's a very personal film to me and the fact that it took five years to get it made means that much more," Russell said. "You benefit because you get to work harder on it and dig deeper to make it perfect."
* * *
"Moonrise Kingdom" co-writer Roman Coppola was over the moon Thursday as he received word of his first Oscar nomination for original screenplay.
"I was in the car with my wife and daughter when one of colleagues texted me," he recalled with a laugh. "Hold on, my parents want a picture."
Coppola, who first worked with writer-director Wes Anderson on 2007's "Darjeeling Limited," said his friend and collaborator approached him just last year with an idea he had of making a film set in the world of scouting on the East Coast, only he didn't know what to do with it.
"He was frustrated, I was very excited," he said. "I started to ask questions and I guess I asked the right questions."
* * *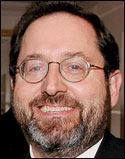 Sony Pictures Classics topper Michael Barker watched the Oscar noms announcement from the American Airlines lounge at JFK airport in New York. With "Amour" earning a spot in the best picture race as well as foreign language, he had reason to smile.
"The last time we had a foreign film nominated for best picture and foreign language (film) was 'Crouching Tiger, Hidden Dragon.' We're thrilled for Michael Haneke, this is a major moment for his career," he said. "The five nominations for 'Amour' give it a great boost at the box office and it's a movie like this that really benefits from an Oscar nomination. This is proof that Academy members do go out of their way to see all of the films that are quality."
* * *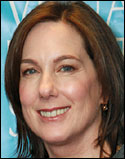 "Lincoln" producer Kathleen Kennedy was in San Francisco Thursday morning, where she decided against turning on the TV, opting to wait for her husband Frank Marshall to deliver the good news around 6 a.m.
"It's so gratifying to go through this with so many people I've worked with over the years in every single department," she said.
Kennedy said she's pleased with the diversity of filmmaking represented in the best picture category, even as she admits to having has mixed feelings about the Acad's decision to expand the top category.
"I go back-and-forth about how I feel regarding the extended list but I was thrilled to see 'Beasts of the Southern Wild' get recognized, because I think that was a real achievement," Kennedy says. "It's an eclectic slate in a dense, fantastic year, so it'll be hard to make a choice. I just think it's really thrilling to see these movies that had a difficult time getting made in the studio system because they were risky films to greenlight all doing over $100 million. So it's not only awards recognition, but the audience is showing up and that's incredibly gratifying and fantastic for the business."
* * *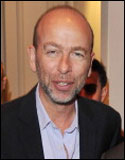 ""Les Miserables" and "Anna Karenina" producer Eric Fellner of Working Title had just watched the latest cut of Ron Howard's "Rush" when he rushed himself back to his London office as the Oscar nominations were being announced.
"It's great for our company and it's fantastic to get nominations for two tough, risky British films," he said, while stressing that he was surprised and disappointed that "Les Mis" helmer Tom Hooper didn't earn a mention in the director race. "Les Mis' " competition is diverse, as it should be, he said.
"It's all over the place and it's fantastic, and that's what we should all be celebrating," he said. "The reason the best picture field was expanded to 10 was to get mainstream movies in there. We're now seeing studio films made of risky material that are grossing $100 million get nominated, which is great for all of us as filmmakers. It shows that
stronger, more challenging material can also make money. That's been Working Title's mantra for years but it has kind of been a hard one to sell."
* * *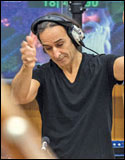 "Argo" composer Alexandre Desplat had mostly stayed away from all the media attention the film has received during the past few months. But he's still aware of the impact the pic has had around the world.
"I could tell it was not just huge in America, but had a huge impact everywhere including France," he said, giving the credit to star-helmer Ben Affleck. "I think that is a true testament to Ben and it was a shame he was not nominated for directing."
* * *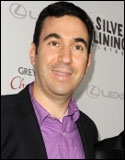 The rare sweep that "Silver Linings Playbook" pulled off in Oscar's acting categories — with lead mentions for Bradley Cooper and Jennifer Lawrence and supporting bids for Robert De Niro and Jacki Weaver — was a big reward for producer Jonathan Gordon and writer-helmer David O. Russell.
"David loves actors and these four actors were so deeply connected to the material," Gordon said. "David had such a strong bond to all of them that it was hard to separate them, which made it so incredible this morning when all four were nominated."
* * *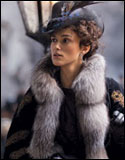 "Anna Karenina" cinematographer Seamus McGarvey learned of his Oscar nom via a text from helmer Gareth Edwards, who he's working with in Vancouver on "Godzilla."
The two made a bet on Wednesday, with Edwards putting $100 on the line that McGarvey would get a nom while McGarvey gambled that he would not.
"Right before the nominations, the Internet in my apartment and my TV went down, so I found out via text from Gareth, who I'm very happy to pay out," said McGarvey, who plans to celebrate by "going for a walk in the rain in beautiful Vancouver to let the reality of the nomination seep into my head."
"Anna Karenina" marks the second time McGarvey has earned a nom for a Joe Wright-helmed film, after "Atonement."
"Joe is the greatest director a cinematographer could hope to work for. He's incredibly visual and what singles him out and makes me a better cinematographer when I work with him is how he brings it all together," McGarvey said.
* * *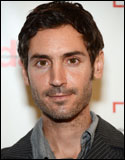 "Searching for Sugar Man" helmer Malik Bendjelloul was counting on other people to let him know if his doc had earned a spot in Oscar's feature documentary race. But when his phone didn't ring Thursday morning, he figured the film wasn't on the list.
"I thought people would call to give me a heads up if I was nominated," Bendjelloul said. "5:30 a.m. came and went and no one called."
Instead, he turned to the Internet and found out for himself.
"I looked (at the list) and there I was as one of the nominees."
* * *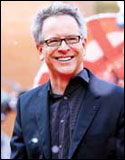 "Wreck It Ralph" helmer Rich Moore admits could barely sleep Wednesday night in anticipation of the noms announcement. But he was still floored to hear his name, along with that of an old friend, "Brave" co-helmer Brenda Chapman.
"I had no idea it was going to hit me so hard last night. I woke up right at 5 a.m. and turned on E! I was in my living room when I heard my name called and my jaw hit the floor," he said. I'm over the moon! I'm so proud of the movie and happy for our crew."
Moore graduated from CalArts the same year as Chapman. "Brenda is one of the first people I met at CalArts. To be nominated with her and ('Brave' co-helmer) Mark Andrews is amazing."
So what's next for Moore? "I guess it's time to pick out a tuxedo. I have no idea who I'm going to take with me (to the Oscars). Maybe I'll just put up an ad on Craigslist," he joked.
* * *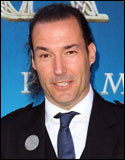 After initially signing on as a consultant on Pixar's Oscar-nominated "Brave," helmer Mark Andrews wound up in the directors chair after original helmer Brenda Chapman departed over creative differences.
"I loved Brenda and her story," Andrews said from his home in Northern California.
Andrews, who received a celebratory text from fellow Pixar producer Andrew Stanton ("Finding Nemo"), said the goal was to not just to make an authentic film, but something tangible and textural.
"We want you to look at the screen and go 'Man, I want to touch that tree!' "
* * *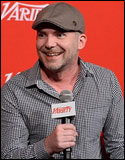 "ParaNorman" director Chris Butler was in bed watching the Oscar nominations announcement online at a hotel in Los Angeles.
"I got woken up by an overexcited text message from a friend in London who wanted to make sure I was up to see the nominations. It's probably a little early to pop open a bottle of champagne as I'm going to the Critics Choice Awards later and don't want to be staggering along there. But after that, I intend to have a very large drink."
Butler said this year's contenders in the the animation category say much about the diversity of the form.
"Weirdly enough, what it shows is that people really do have a love of stop-motion animation. It was already pretty big that there were three movies released this year in that medium, which is the underdog of animation mediums because it's not quite as mainstream. But to have all three recognized by the Academy is mindblowing.
Butler reflected on the commitment to the film and its long road to fruition.
"I've been working on this project for so long," he said. "When I showed the script to (Laika topper) Travis Knight four years ago, I didn't even think it'd get made, let alone get nominated for an Oscar. It's the first movie I've written, the first I've directed and now it's the first time I get to go to the Oscars.
"By the time (co-director) Sam (Fell) joined the project, we knew we had something special. After it was finished we talked about whether we'd change anything about it and we both said 'no.' I think it's rare to be coimpletely content and happy with everything you did. This is just the icing on the cake, really."
* * *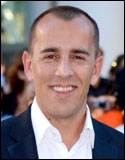 "A Royal Affair" director Nikolaj Arcel said he was "confused, relieved and extremely happy" after learning his pic, Denmark's official entry, secured a nom in the foreign lingo category.
The reaction was primal, with a group of people in the room jumping up and down, screaming and hugging each other," said the helmer.
As for the competition in the category, Arcel said he was "surprised by some of the choices. I was very sure that "The Intouchables" would be nominated and was really surprised it wasn't. I thought all nine films that were short-listed were very good, so I was proud to be in that company and I'm proud to be in this one."
"I think it means a lot to Denmark because we're only 5 million people, so it's a small country and an Oscar nomination is incredibly big for us. I remember when Susanne Bier won for "In a Better World," it was like winning a sports championship."
* * *
"Beasts of the Southern Wild" scribe Lucy Alibar made it a family affair on nominations morning, when she and her parents were ecstatic to learn that the pick landed four top noms.
"I was on the phone with my parents in Florida and they were on a two-second delay so I got to hear everything two seconds before them. My dad was freaking out, just swearing and throwing things. I'm still processing it all but I'm so happy with everything," she says. "I was completely surprised by it and truly wasn't expecting anything at all. We've come so far with nothing. To see Benh (Zeitlin) up there for director, it became a little surreal but I'm incredibly happy for him. I'm also so thrilled for Quvenzhane Wallis. She's an incredible actress and such a sweet person, she feels like a daughter to me."
So who is Alibar taking to the ceremony? "I think I'm going to take my dad because he inspired the play and has been such a fierce champion of my career. He'd call me every day to say how proud he was of me."
* * *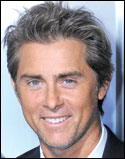 Screenwriter John Gatins had been working on "Flight" so long that when he started he had no children. Now he has three, and one of them is already asking for a ticket to the Oscar fete.
"My wife reminded me that I have been talking about this film most of my life which makes it that much crazier that I am nominated today," Gatins said. "I was driving my son to school today, who wasn't even born when I first started writing this, and he was already asking me if he had a ticket to go to the Oscars."
* * *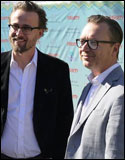 Directors Joachim Ronning and Espen Sandberg, whose Norwegian film "Kon-Tiki" is nominated in the foreign-language film category, thought the pic's kudos prospects were strong, given its Oscar DNA in the same-named film that won the docu prize in 1951.
"We always felt that it was one of those great stories made for the bigscreen — a triumph of the human spirit that they don't make anymore," Ronning said Thursday morning after the duo learned of their noms. "That was part of the fascination for us and what drew us to the inspirational story. It's a movie about following your dreams."
The celebration of their nomination wasn't a quietly contained moment.
"We're in Los Angeles with our families and we just ran around screaming and hugging each other, waking up the whole hotel at 5:30 in the morning," said Ronning. "It's a true feeling of winning, that's what it is for us. It's a pure feeling of victory."
Sandberg echoed the sentiment: "This is a childhood dream. We've been making movies together since we were kids and we've always watched the Oscars and dreamed of going. Now, to be a part of history is the biggest thing that could happen to us. It's a great honor and we are overwhelmed."
* * *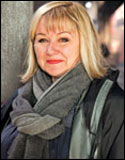 "Anna Karenina" production designers Sarah Greenwood and Katie Spencer were thrown a curve ball during the pre-production process when budgetary constraints forced helmer Joe Wright to take a radically different approach to filming Leo Tolstoy's epic love story, with most of the pic set in a theater.
The end result was not for everyone, the London-based pair are quick to admit, but they were gratified that their creative thinking was recognized. "We had 12 weeks to do it," Greenwood says, "We were building that theater before we'd even designed it or drawn it….One of the big things we learned was having to really think hard about every scene and what it's trying to convey. It really brings you back to the text of the story." Adds Spencer: "I think people appreciated that it was a unique approach to (filming) a period drama. if you liked the film, you look at it carefully and appreciate it more."
* * *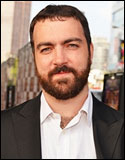 When work first started years ago on the offbeat "Beasts of the Southern Wild," producer Josh Penn never imagined all that hard work would lead to four Oscar nominations.
"Every step of making this film has been wonderful and this was just the culmination," Penn said. "We set out to make this little film and we never imagined that the end result would be a best picture nomination."
* * *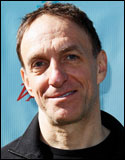 First-time nominee Mychael Danna had two reasons to celebrate Thursday morning, having composed the score "Life of Pi" and an original song for its soundtrack.
"This is a big day in my life but I didn't expect to feel so emotional about it. I knew I'd be excited but to get this kind of confirmation from your peers and your community means a lot," he said. "I was surprised by the two nominations because I never really ran that scenario through in my head. I'm just glad the movie has been recognized. It's courageous, original, technically brilliant and just a showpiece for everything we're doing in film these days."
After he got the news, he called Bombay Jayashri, who wrote the lyrics to and sings "Pi's Lullaby."
"It's nighttime there and she hadn't heard yet, so I got to tell her to pack her bags and come over for the party," he said.
* * *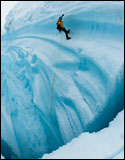 J. Ralph is glad that his Oscar nom for original song will bring more attention to the docu "Chasing Ice," which features his tune "Before My Time."
"I was in bed getting ready for my daily yoga practice when I heard," he said. "It's a huge honor for me, especially for a documentary, as I've spent so much time working in that genre to help raise awareness for issues. It's nice that this will help get the word out."
J. Ralph was inspired to write the song "as soon as I saw the images of the movie.
"I wanted something that represented a dialogue with the Earth and tried to imagine what that would sound like, and this melody kind of came into my head," he said.
He's still processing the news that the nom secures him a ticket to the Oscar fete. "Ever since I was a kid I used to watch the Oscars with my mom. She passed away years ago but it's one of my major memories growing up with her, so to be bestowed this honor is something that would've meant so much to her. It's an incredible feeling."