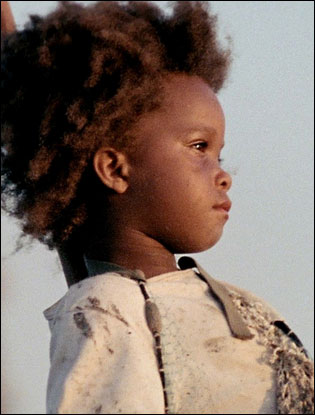 Why she will win: The youngest-ever best actress nominee to Riva's oldest, 9-year-old Wallis is tasked with carrying most of Benh Zeitlin's ambitious post-Katrina odyssey on her tiny shoulders, and does so with fierce resolve rather than child-star poise. On the campaign circuit, meanwhile, she's an inexhaustible source of charm.
Best scene: Surveying the broken landscape she once called home, Wallis' wild-haired Hushpuppy unleashes a primal roar of furious defiance. It's a one-off moment that couldn't be taught or coached out of even the most gifted young actor.
Critic's quote: "A force of nature. … She is so uniquely and particularly herself that I wonder if the movie would have been possible without her," says Roger Ebert, Chicago Sun-Times.
| HOME | Naomi Watts >>