Stella Artois Truer Than Fiction Award Winner: Peter Nicks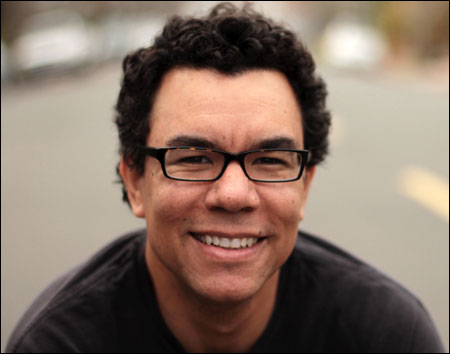 Capturing the stark reality of an American public hospital struggling to care for a community of largely uninsured patients has been on "The Waiting Room" director Nicks' to-do list for over a decade.
"My wife's first job after grad school was at a hospital. I thought it would be a remarkable stage from which to tell a story of a community and a public institution, but that was in 1999, well before health care became such a huge issue," he says.
Then, in 2010, Nicks got his chance to shoot inside an Oakland, Calif., hospital waiting room for eight weeks.
"I originally had no interest in bringing any kind of political context to the story," Nicks says of his documentary feature debut. "But what we ended up with was a film that is apolitical and hyper-political at the same time, which is why I think it has struck such a nerve."
Runners-up
Lucien Castaing-Taylor and Verena Paravel
Filmed off the coast of New Bedford, Mass., the avant-garde fishing doc "Leviathan" is aimed at portraying the collaborative clash of man, nature and machine. Entirely dialogue-free, the fest darling was shot entirely aboard a groundfish trawler with an array of cameras. "It also doesn't feel like a documentary to me," Castaing-Taylor told the New York Times. "It feels more like a horror film or science fiction."
Jason Tippet and Elizabeth Mims
The co-directors made their first short together at CalArts before undertaking the nonfiction feature "Only the Young." Lensed in the northern L.A. suburb of Canyon Country, the doc challenges auds' stereotypes of teen skateboard enthusiasts, depicting three religious teens stuck in a chaste love triangle. Next, Tippet is developing a fiction short.
Film Independent Spirit Awards 2013:
The great unknowns of the Indie Spirit Awards
Piaget Producers Award | Truer Than Fiction Award | Someone to Watch Award