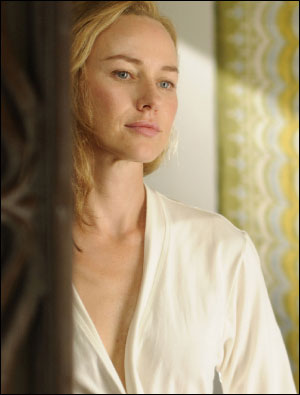 Why she will win: Celeb cheerleaders including Angelina Jolie and Reese Witherspoon have rallied around Watts' focused, physically demanding work as a mother separated from her husband and children in the 2004 tsunami. A past nom for "21 Grams," the Aussie faces the challenge of doing much of her most intense emoting from the confines of a hospital bed.
Best scene: In the remarkably realized tsunami scene near the beginning of the film, Watts bravely submits to a physical pummelling, clawing her way to safety from the elements. With no dialogue, she wordlessly conveys a body given over to instinct rather than rational thought.
Critic's quote: "Watts has few equals at conveying physical and emotional extremis, something she again demonstrates in a mostly bedridden role," says Justin Chang, Variety.
| HOME | Supporting Actress Contenders >>