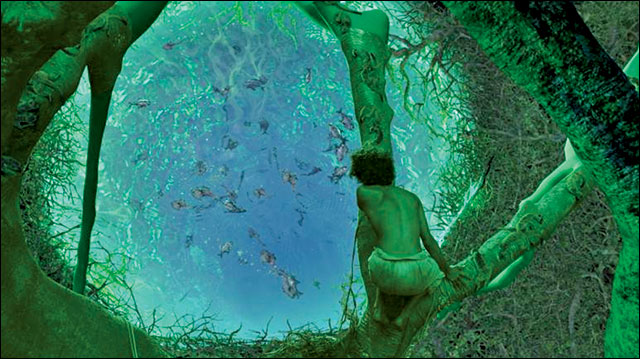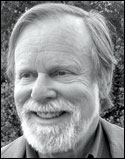 What's real and what isn't? Which stories can be you believe, and why are some stories more believable than others? These underlying themes of "Life of Pi" are explored within images that are so beautiful, so breathtaking that David Gropman's design for the film tells its own parallel tale of magic in the natural world, of the extraordinary beauty and mystery to be found in the sky, the sea, in animals and fish, and tropical forests.
There are magnificent scenes of exotic worlds. Pi grows up in Pondicherry, a serene and picturesque city in South India, and it's all the more magnificent because Gropman designed and built a great deal of it at an abandoned airport in Taiwan. Those scenes of India, and its 19th century zoo and botanic garden, visually foreshadow the journey Pi will take into a world of wild beasts, lush jungles, and the golden beauty of sun and sky.
The movie has endless spectacles. An enraged ocean, tossing about a doomed freighter filled with zoo animals, like a South Asian Noah's Ark, is convincing and frightening.
David's work on this movie is a masterpiece of control, visualizing a novel that was universally considered impossible to film. Shooting in India, Canada and Taiwan, he has captured the essence of Yann Martel's book. There is very little dialogue through much of this film; there doesn't need to be. Nature is portrayed as an enchanting mystery. That picture is worth ten thousand words.
Baugh's credits include "The Dale Earnhardt Story."