Someone to Watch Winner: Adam Leon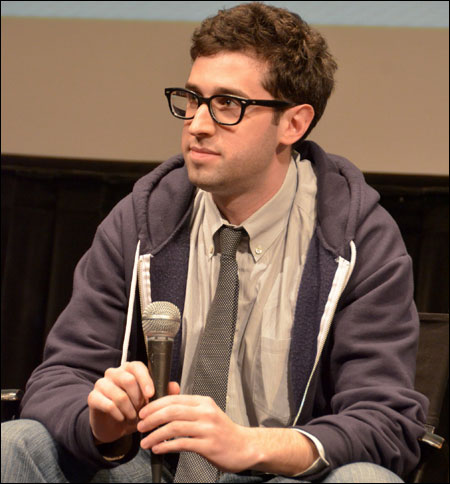 Sometimes a low budget can be a director's best friend. On "Gimme the Loot," working with non-professionals and stealing shots around New York City fit the story Leon wanted to tell: a down-to-earth, street-level caper movie where two Bronx teens are hustling just to raise $500.
"This movie would be worse if we had permits and $5 million and the cast from a teen TV show in it," explains Leon, a Gothamite who sidestepped film school, getting a general liberal arts degree while PAing on the side for Woody Allen.
For his debut, Leon was determined to tell a story about real working-class kids. "They have vivid lives, but they're not necessarily miserable," says the director, who wanted audiences to relate to the joys, rather than the perils, of their youthful experience. "That challenge is personally more fascinating to me than writing a movie about a 30-year-old white guy and his dating life."
Runners-up
Rebecca Thomas
The Las Vegas-raised helmer spun her Mormon upbringing into a singular coming-of-age tale with "Electrick Children." Set in an ultra-conservative religious community, the pic's airy tone — as seen through the eyes of a teen girl convinced that listening to a rock 'n' roll cassette made her pregnant — masks darker themes.
David Fenster
With "Pincus," CalArts grad Fenster finds visually poetic ways to blur the line between autobiography and fiction. Returning to his Florida hometown, the experimentally-minded "Trona" helmer cast his own ailing father in this portrait — equal parts poignant and uncomfortable — of a listless young man (David Nordstrom) who has trouble taking responsibility.
Film Independent Spirit Awards 2013:
The great unknowns of the Indie Spirit Awards
Piaget Producers Award | Truer Than Fiction Award | Someone to Watch Award