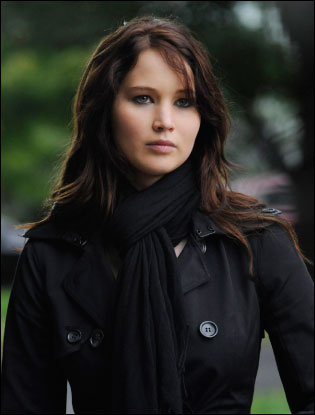 Why she will win: Two years after her first nomination for "Winter's Bone," Lawrence consolidated her next big thing status in 2012, first by headlining the blockbuster "Hunger Games" franchise-starter, then by impressing in David O. Russell's more adult-targeted dramedy. A win for the young star would effectively amount to a coronation.
Best scene: Lawrence's bipolar dance enthusiast Tiffany stuns a room full of garrulous male football fans with an unexpected torrent of game-related facts and figures, arguing them into a tight corner. Lawrence captures the brazen conviction of one who's been long underestimated.
Critic's quote: "Though Lawrence has been memorable in films as diverse as 'Winter's Bone' and 'The Hunger Games,' it's still the pleasantest of shocks to see how terrific she is here in a completely different kind of fiercely comic, completely charismatic performance," says Kenneth Turan, Los Angeles Times.
| HOME | Emmanuelle Riva >>