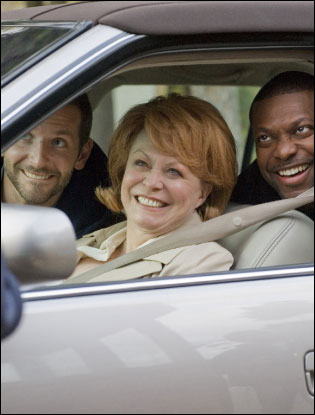 Why she will win: Weaver's nom is one of the year's most surprising, demonstrating both the extent of the film's popularity in the Academy and the high standing the Australian character actress has gained among her peers since scoring her first nod for "Animal Kingdom" two years ago. In a field heavy on stars and star turns, she gives perhaps the most authentically supporting performance of the lot.
Best scene: Much of Weaver's best work in the film is done on the sidelines, mediating in conflicts among her household's hot-headed menfolk. As her pacifying skills fail in a particularly unruly fight between her husband (Robert De Niro) and son (Bradley Cooper) and she gets caught in the fracas, her panicked despair cuts through the jazzy chaos of the scene.
Critic's quote: "When Pat's mother, Dolores (a sensational Jacki Weaver), brings him home from the asylum — briefly accompanied by his pal in kookiness, Danny (Chris Tucker) — her husband, Pat Sr. (a moving Robert De Niro), complains that she didn't tell him about springing their son," says Manohla Dargis, the New York Times.
| HOME